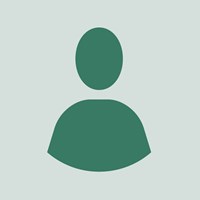 Hi I'm
Prof Mark Reed
Position: Professor in Rural Entrepreneurship
Location: Edinburgh Campus
Expertise:

Climate, Environment and Wildlife
Natural Economy
Policy
I work with rural communities to enhance the governance of natural and agri-food systems, and my research on impact is changing the way researchers around the world generate and share knowledge so they can change the world. I am Co-Director of the Thriving Natural Capital Challenge Centre and Professor of Rural Entrepreneurship at SRUC, Research Lead for the IUCN UK Peatland Programme and Co-Chair of UNEP's Global Peatland Initiative Research Working Group. 
The goal of the centre I co-direct is to build and study new ecosystem markets that can significantly increase funding to meet net zero targets and reverse biodiversity decline, while supporting thriving rural communities. I was one of the original architects of the Peatland Code and sit on its Executive Board, helping to channel private investment into peatland restoration across the UK. I am working with teams to develop ecosystem markets for soil carbon from regenerative agriculture, saltmarsh restoration and agroforestry, and I am working closely with Defra and the Scottish Government to design the policy and governance frameworks necessary to facilitate high-integrity ecosystem markets.
I am the author of four books, including The Research Impact Handbook and Impact Culture, and have written some of the most highly-cited papers on stakeholder engagement. I use this evidence to train researchers around the world to use their work for social good. I have over 200 publications on environmental governance and impact with over half of these in the top 10% most-cited worldwide. I have led over 20 projects, worth more than £4.5M and contributed to over 30 other projects.
Areas of expertise and interests
Climate, Environment and Wildlife
Natural Economy
Policy
Find out more about our services