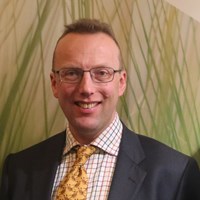 Hi I'm
Julian Bell
Position: Principal Consultant
Location: South East Scotland
I am a Principal Business Consultant and Team Leader of SAC Consulting's Rural Business Unit. I work to help farmers produce food in an economically and environmentally sustainable way.
I lead a team that provides analysis of economic, market and carbon issues in agriculture and work with clients to understand and develop effective strategies for managing these at the farm, business and industry level.
I am responsible for managing multi-disciplinary teams and projects to deliver services to farmers, government agencies and companies.
I am responsible for developing SRUC's carbon calculator service, Agrecalc, and for delivering carbon audit and mitigation plans for a range of agricultural supply chain clients including Waitrose suppliers, JSR Farms, DAERA and AHDB.
For The Scottish Government I have quantified on-farm carbon mitigation measures in the Scottish beef sector, analysed whisky distillery by-products supply and use, and assessed the impacts of Brexit on Scottish agriculture.
I advise The Scottish Government on grain production and markets and manage agricultural economic advice for The Scottish Government (RESAS). Previously I worked on agricultural and bio-energy investment projects in Ukraine, Russia and Cuba. Prior to SAC I was Senior Cereal Market economist for AHDB in London and worked in farm and forestry management roles in Scotland.
I have also assessed the potential for mitigating carbon emissions for the Scotch Whisky Association, the impact of Brexit on the Scottish cereal sector for AHDB and estimated agricultural feedstock availability for Zero Waste Scotland studies on bio refining and insect farming.
I'm currently working on
agricultural economic, policy and market studies with a focus on Brexit implications
markets for arable and alternative crops and delivering low carbon management
strategies for agricultural businesses
Find out more about our consulting services