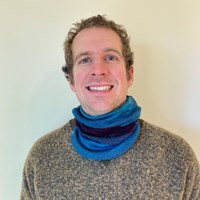 Hi I'm
Dr Jack Hearn
Position: Applied Data Scientist
Location: Highlands and Islands
Expertise:

Climate, Environment and Wildlife
Livestock and Fishing
I'm an Applied Data Scientist at the Centre for Epidemiology and Planetary Health, Inverness which is part of the School of Veterinary Medicine. I am an evolutionary biologist and bioinformatician by training and I am now applying my knowledge in these areas to the molecular epidemiology of animal pests, vectors and disease generally.
I use genomic datasets to infer the molecular bases of traits of interests, such as resistance to treatments, and associated spread through affected populations. My focus has been on arthropods, but due to a longstanding interest in biodiversity I have worked on many species of animals, plants and microbes. I'm always looking to collaborate on new ideas (and species), please get in touch!
I'm also a member of the Scottish Government's Centre of Expertise in Animal Disease Outbreaks (EPIC IV) undertaking research under Challenge VI in dataset pipelining and Challenge II in neglected vectors of livestock disease.
I have supervised under- and postgraduate projects, lectured in bioinformatics and other population genomics, and currently lecture students during vet rotations here at CEPH.
I received a BSc in Zoology from Imperial College London and a MSc in Genetics and a PhD specialising in gall wasp biology from the University of Edinburgh. I previously worked on insecticide resistance in malaria transmitting mosquitos at Liverpool School of Tropical Medicine in close collaboration with the Centre for Research in Infectious Diseases in Cameroon. 
In my free time, I enjoy exploring the highlands by bike or on foot.
Areas of expertise and interests
Climate, Environment and Wildlife
Livestock and Fishing
Object reference not set to an instance of an object.