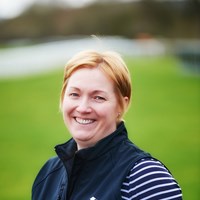 Hi I'm
Chloe McCulloch
Position: Principal Consultant - Progammes
Location: South West Scotland
In my time at SAC I have worked with lots of farming businesses, providing advice on a range of issues from rationing and diets, to soil fertility. I've completed my fair share of grant applications and IACS forms. However, I've found particular enjoyment in business and financial work, and having increasingly focussed on this area I'm currently the sector lead for rural business at SAC.

A passion of mine are the opportunities presented to farmers and consultants by digital technologies to both save time and get more useful information. I am particularly interested in helping farmers to develop their own confidence in the financial management of the business.

Though I'm an SAC graduate, when I joined the business in 2008 I didn't come straight from college. Immediately after graduation I moved to East Anglia to work with Bidwells, a large agri-business consultancy and leader in strategic advice to large arable, vegetable and supply chain businesses, and in setting up and managing contact farming agreements.

This job certainly opened my eyes to a set of farming challenges that, coming from the wet grasslands of south west Scotland, I could barely comprehend – for instance the idea that rainwater was a very precious and valuable resource!

In my spare time I'm a partner in the home farming business, and since both my husband I and work full-time off the farm, our own 300 breeding ewes plus a handful of sucklers are just enough to keep us occupied at weekends.
Find out more about our consulting services