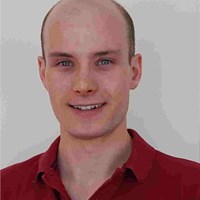 Hi I'm
Calum Johnston
Position: Consultant
Location: North East Scotland
I am a Consultant in the SAC Consulting Food & Enterprise team. I joined SAC Consulting in 2018 following two years working in the fresh produce sector.
I specialise in farm diversification, agri-tourism, and added value food & drink, completing a variety of projects for both public and private clients. I am interested in promoting rural tourism and diversification enterprises to add value to farming and rural businesses. I want to encourage the public to enjoy our beautiful countryside, and promote the wonderful range of food & drink products and businesses across Scotland.
Day-to-day, I carry out market research and feasibility studies for clients and support workshops and event delivery with colleagues across Scotland.
I am a former honours student studying Rural Business Management (Agri-Food) at SRUC, and now occasionally teach students across many SRUC campuses as a guest lecturer. This is a small part of my job which I really enjoy, as I want to inspire and encourage young people in the agricultural and rural sectors.
I am from a farming background and have a small family farm on the outskirts of Perth. When I am not working or busy on the farm, you'll find me out running, cycling, at the gym, or playing my fiddle in the Cragganmore Ceilidh Band.
Find out more about our consulting services