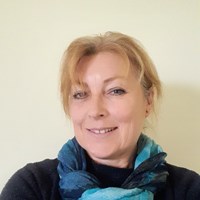 Hi I'm
Alison Braddock
Position: Marketing and Business Development Manager
Location: South East Scotland
Expertise:

Agriculture, Crops and Soils
Livestock and Fishing
I am the UK Marketing and Business Development Manager for SRUC Veterinary Services based in Somerset. I am responsible for the promotion of commercial services to grow our business. I am lucky to have a varied and unique role that makes life interesting!
I oversee the promotion of national livestock health schemes memberships and I sit on the two advisory groups for both Premium Cattle Health Schemes and Sheep and Goat Health Schemes. I negotiate testing contracts with agricultural suppliers and manage the marketing and promotion of diagnostic testing for veterinary practices carried out at the SRUC Veterinary and Analytical Laboratory. I am proud to be working with scientists and veterinary colleagues who lead the way in animal health and research.
I work alongside lectures and staff each year to participate in Strangles Awareness Week. This is an international equine industry week-long programme to increase Strangles awareness in the industry and complements SRUC's Premium Assured Strangles Scheme for livery yards.
I participate in pan SRUC projects, including the customer relationship management (CRM) database and SRUC's new website. I have recently been involved in rolling out customer service training for colleagues and embedding good practice.
Past roles have encompassed training, sales and marketing with nearly 18 years specialising in the livestock health sector. I have a Professional Diploma in Digital Strategy and Planning and a BSc (Hons) in Agriculture, with practical farming experience. I have been involved in delivering national projects tackling livestock disease and collaborating with a range of industry stakeholders. I am passionate about helping to improve livestock health and welfare and how this relates to greater efficiency and a reduced carbon footprint.
I live in a small village on the Somerset Levels with my family. I hack out my horse when time allows and enjoy cycling and walking my dog too. My favourite summer pastime is body surfing in Woolacombe, Devon.
Areas of expertise and interests
Agriculture, Crops and Soils
Livestock and Fishing
Find out more about our veterinary services