Katie Phillips
Founder of Pasture Poultry and 2022 Winner of the SRUC Alumni Entrepreneur Network New Entrant Award.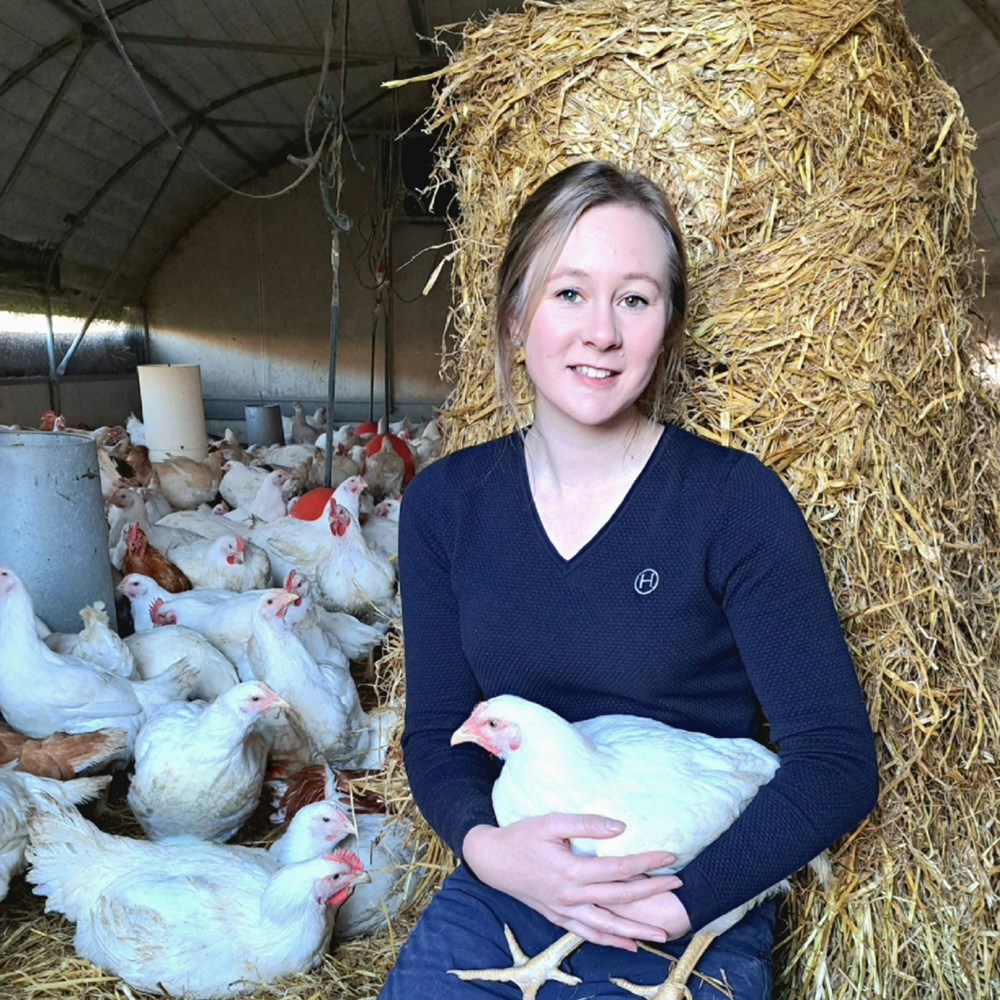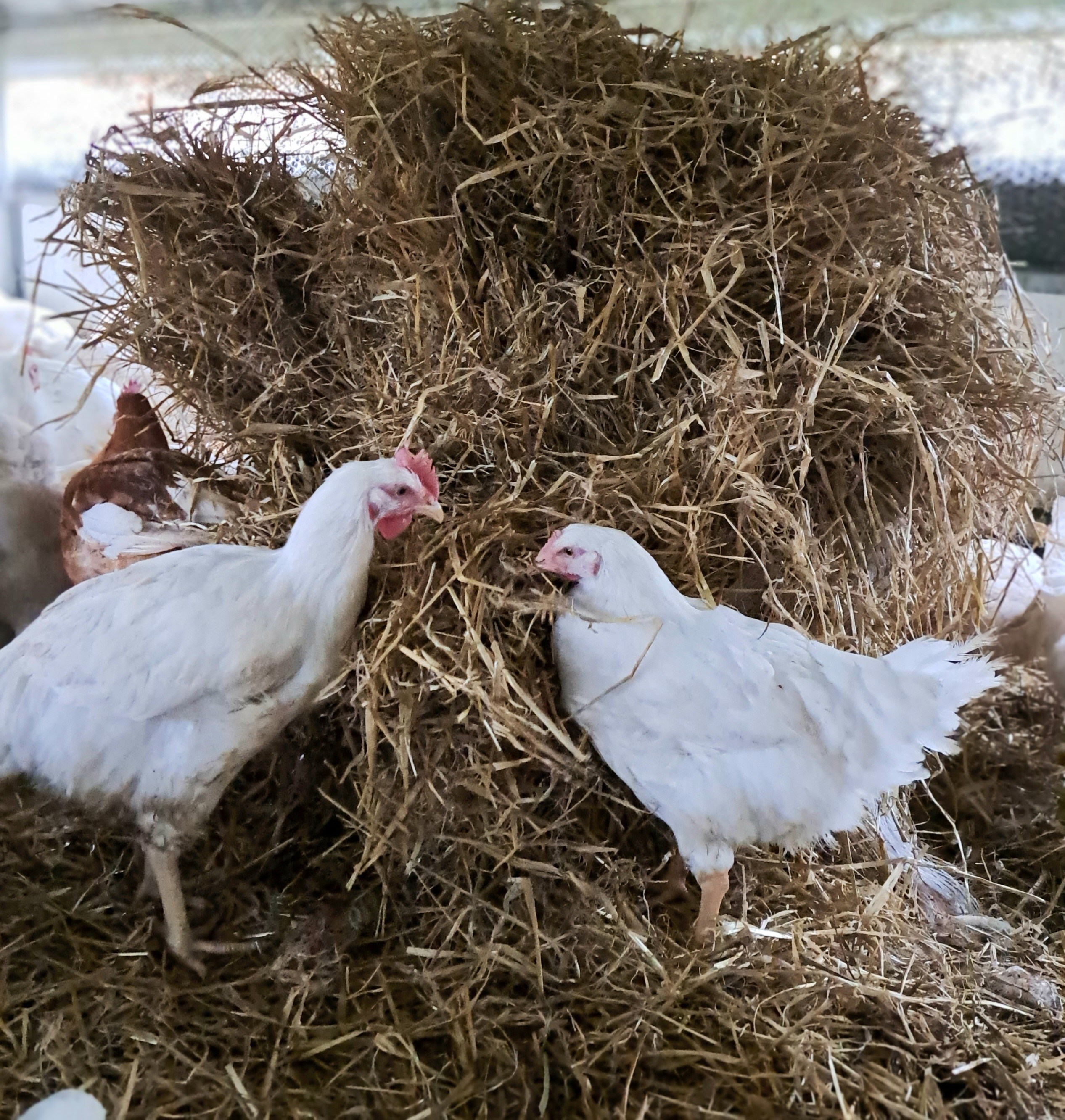 BSc Applied Animal Science
Campus: SRUC - Edinburgh
Class of 2016
"I often forget how far I have come with my little business; from a very humble outlook to supplying some of the best farm shops and top end restaurants in Edinburgh, the Lothians and the Borders." 
Katie Phillips has come a long way since starting her business Pasture Poultry in October 2019 after noticing a gap in the market for high-welfare quality chicken. It was the perfect opportunity for a self-confessed "feather daft" individual who had kept chickens from the age of five. The ethos behind Pasture Poultry is to turn back the clock on poultry production and supply customers with a slowly grown traditional free-range chicken that tastes great. The birds are all processed on the farm by Katie, at a minimum of 12 weeks old, to ensure welfare and quality is maintained throughout the entire process. This also means customers have full traceability and transparency with the food they are eating. 
"My customers have peace of mind that the meat they have on their table has integrity behind it and they can pick up the phone to ask me absolutely anything," explains Katie. "There is no point in the process that I am absent." 
Katie soon became aware that her customers not only cared about the origin and welfare of the food they were putting on their tables, but they were also becoming more conscious of what they were feeding their pets, and so the pet treats side of the business was born. This has proved to be very popular with some retailers who have approached Katie directly about stocking her product. It is also a clever way of using up parts of the chicken that might otherwise be wasted. 
Setting up a new business has not been a smooth road for Katie, what with Covid-19 hitting hard in early 2020, followed closely by Avian Flu, which is still a major issue. 
"For all poultry producers this year has been incredibly worrying," remarks Katie. "Avian Flu has not given anyone a break over the summer, and it is only getting worse as the winter months creep in. We are preparing to batten down the hatches for another Flockdown very soon." 
As if that wasn't enough to contend with, soaring energy prices as well as the increased costs of other supplies, including feed which currently costs 25 per cent more per tonne compared to this time last year, are also having a significant impact on the business. 
The processing of the birds on the farm relies heavily on electricity and Katie has seen her bill triple in the past year. To avoid increasing prices and pricing her product out of people's budgets, she is now processing larger volumes of birds more frequently. The set up and clean down costs are the same if you process ten chickens or 100 chickens. 
There is also the worry that consumers will start to tighten their purse strings as the cost-of-living increase impacts purchasing decisions. In a bid to get out there and reignite people's enthusiasm about good food and quality produce, despite the doom and gloom, Katie is attending more local farmers' markets. Katie believes that NOW is the time British farmers need to throw themselves into the public eye and engage to take control of their own future. One thing she has learnt from starting Pasture Poultry is that people want to know about farming and have a genuine interest in production, management and costings. 
"Now by no means am I saying that attending these farmers' markets is going to give farmers the same pay cheque as sending a float of fat lambs or cattle to the factory because it isn't," says Katie. "However, doing your bit as a farmer in the UK to take time out of your day to speak to someone about the industry and being enthusiastic about what you do may just change their view or shopping habits. Without an educated public, British farmers do not have a customer base." 
It is hard to plan the next big adventure for Pasture Poultry until things are a bit more stable. Katie is considering venturing into the world of consulting and education to spread the word about what she does at Pasture Poultry. People frequently ask questions about rearing livestock themselves either to stock up the freezer or because they are considering setting up a similar business. So, what advice does she have for any future budding entrepreneurs? 
"Don't let your vision just be that. Get up every day telling yourself that your dream will come true, make small steps daily to achieve it whether that is just a conversation with someone or buying equipment to build a business. If you keep believing in your dream it WILL become a reality. I tell myself every day - nothing is impossible, some things just take longer to achieve." 
Related courses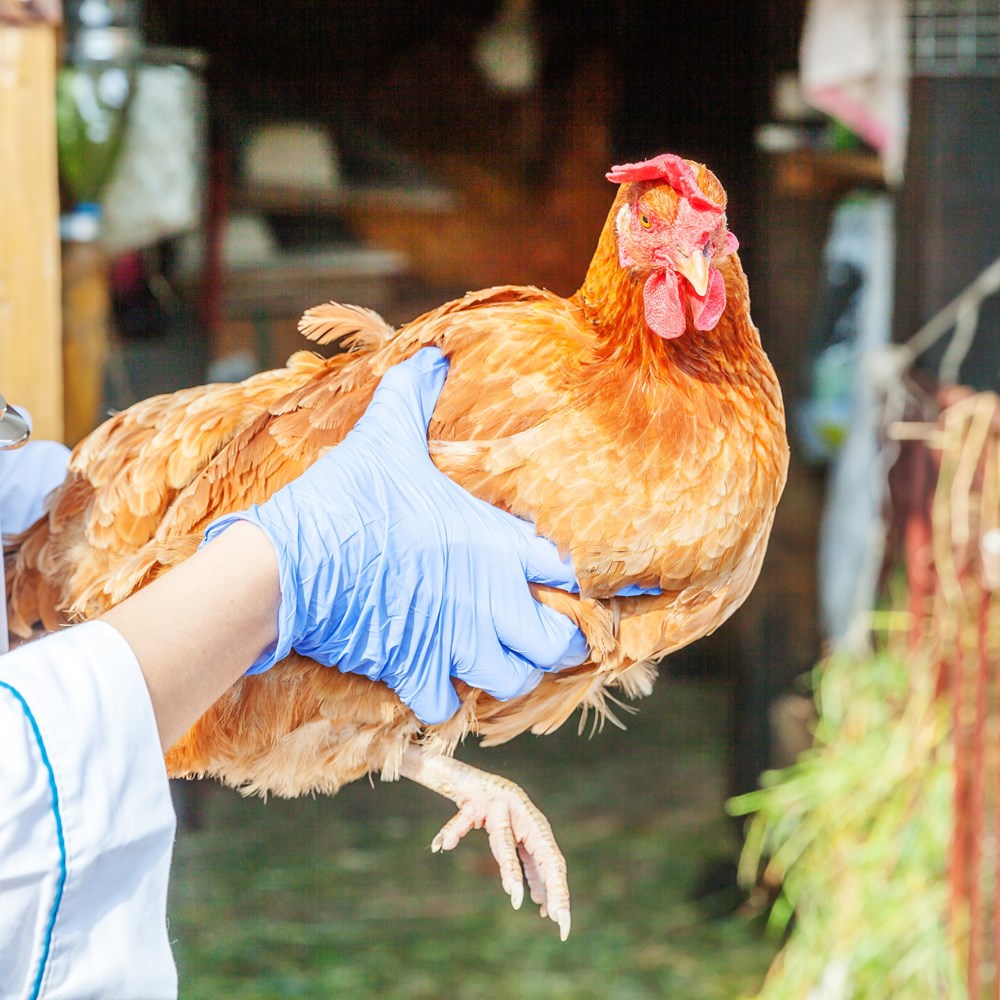 Applied Poultry Science
This course delivers skills and knowledge highly relevant to companies using intensive methods of poultry production and responding to retailer demand.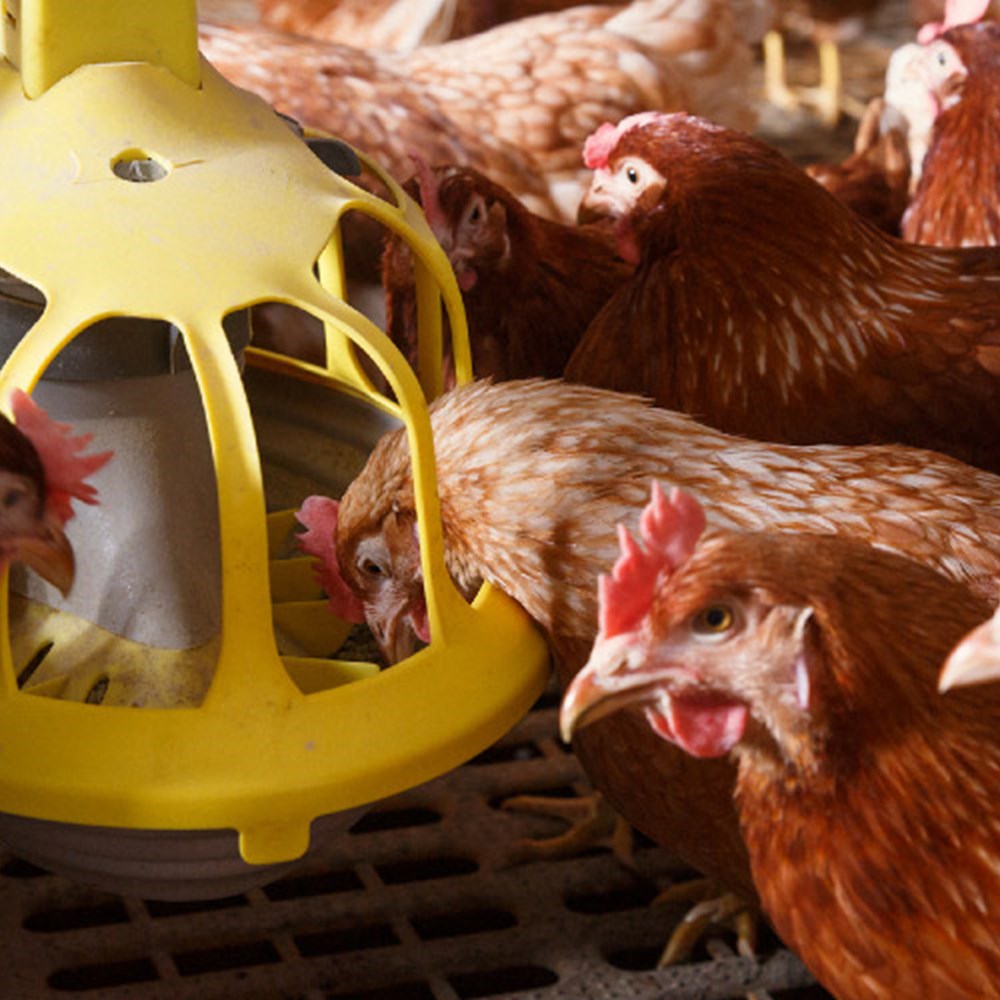 Poultry Production Systems
Learn about commercial poultry production from specialists in the industry.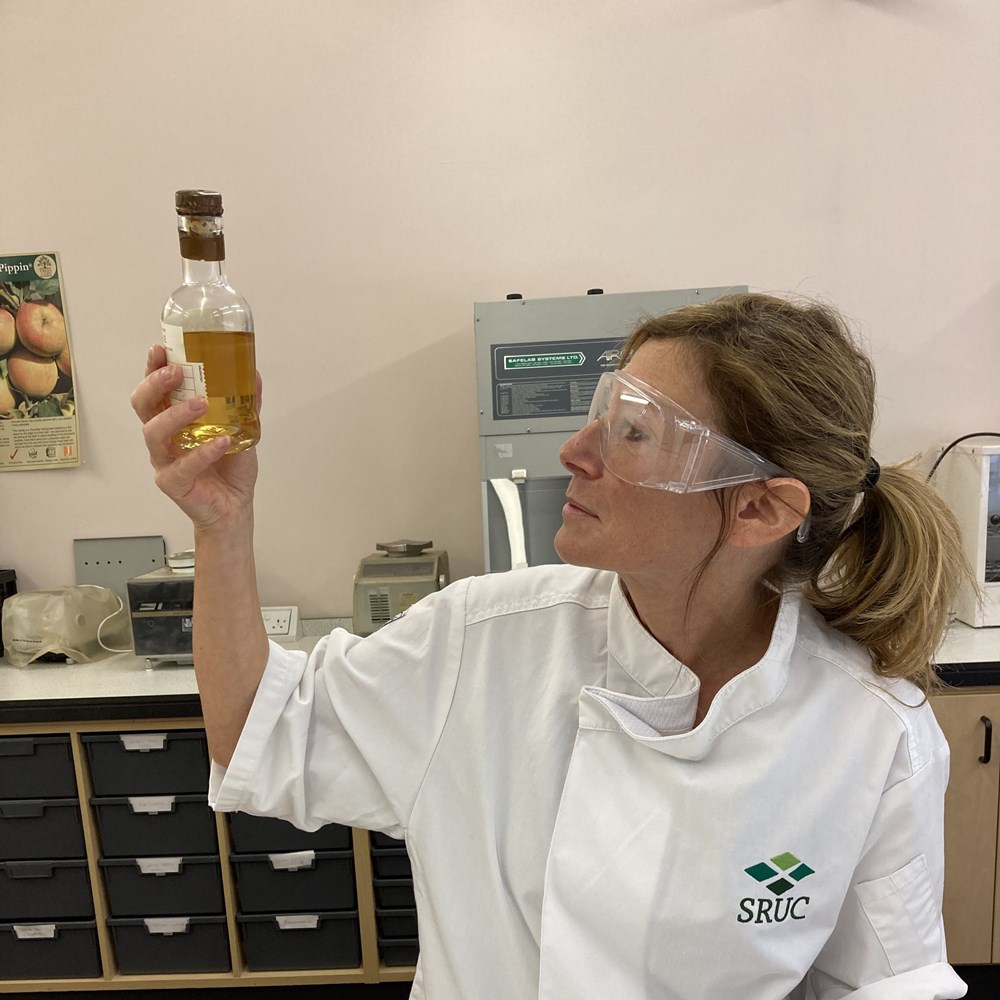 Food and Drink Manufacturing Industry
The food and drink industry is the UK's biggest manufacturing sector.
Skills for work
MA at SCQF level 5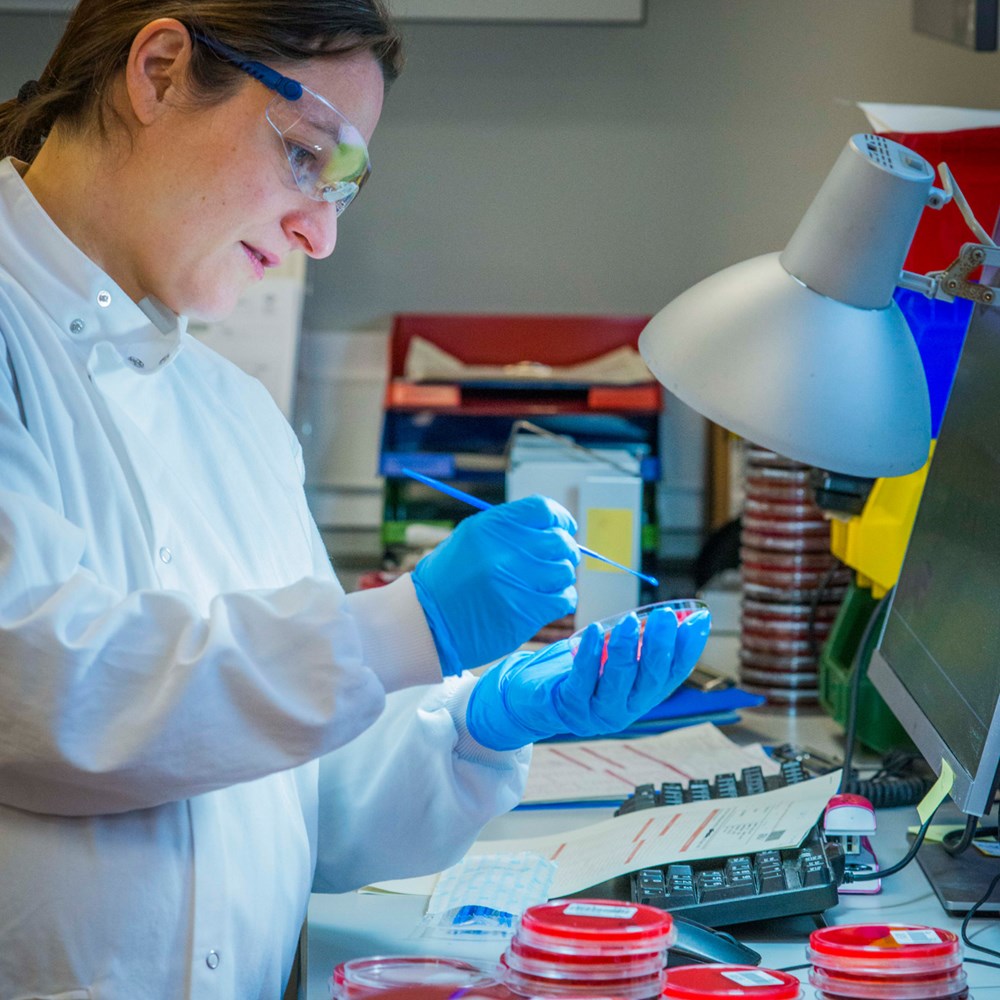 Food Security
This course focuses on the analytical and communication skills needed to contribute to the achievement and sustaining of food security in the 21st century.