Update on Strathfillan Wigwams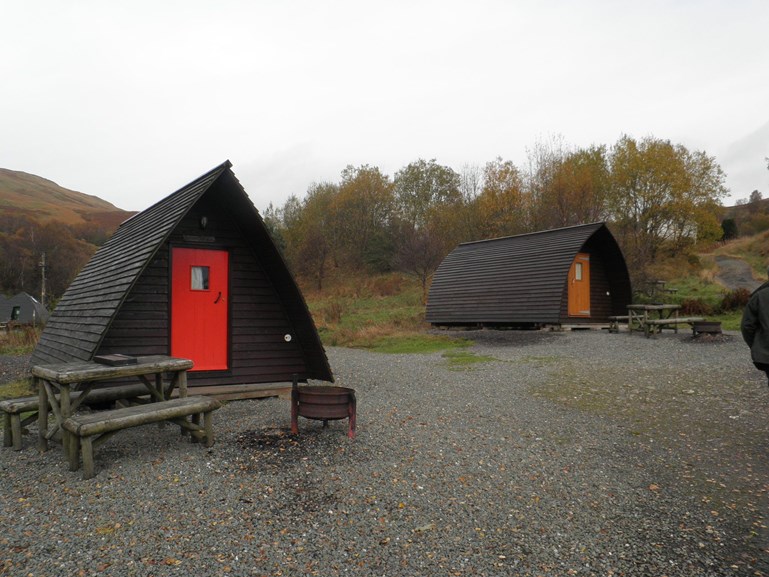 Strathfillan Wigwams will reopen when Covid restrictions allow.
Below is a statement from Professor Wayne Powell, Principal and Chief Executive of SRUC, about the Strathfillan Wigwams.
"Yesterday, SRUC issued a statement about the Strathfillan Wigwams.
"In it, I said that the wigwams would not reopen during the extended consultation period on their future.
"In light of updated information, however, I can confirm that the Strathfillan Wigwams will reopen when Covid restrictions allow and that it is intended that they will remain open until the end of September 2021. All existing bookings at the site will be honoured and new bookings will be accepted until 30 September.
"I realise that the statement yesterday, in particular, will have caused confusion, and for that I can only apologise.
"The updated information we received concerned both the number of existing bookings at the wigwams and the fact that there are, under the definition of Covid-19 guidelines, some essential workers based at the site.
"Between now and the end of September, we will continue to support our staff while we review the options and conduct a thorough and careful consultation.
"It is clear that, for a number of people, the future of the Strathfillan Wigwams is an emotive issue. I hope we can have an honest and open conversation with full transparency over the circumstances that led to the initial decision and find a mutually agreeable solution.
"As I said yesterday, I am planning to hold an online engagement event alongside members of my senior team, during which we will outline our plans and rationale, and to receive additional feedback.
"We will publicise the details of this as soon as is practicable but, in the meantime, I would welcome any questions you would like to submit via principal@sruc.ac.uk."
Professor Wayne Powell
Principal and Chief Executive, SRUC
Posted by SRUC on 20/04/2021