'Unprecedented' demand for student bursaries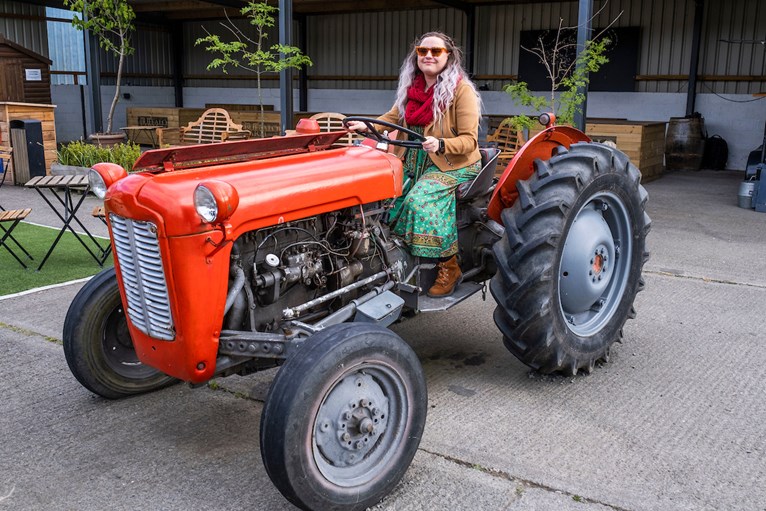 Oatridge student Samantha Mein was awarded a bursary last year.
More than 20 mature students have been awarded bursaries worth a total of £20,000 to study at SRUC this year.
The 24 successful students were selected from an unprecedented 84 applications for the Change Your Path Bursary scheme, which aims to ease the transition for those returning to study as mature students aged 25 or over.
More than half of the successful applications were from students studying Wildlife and Conservation Management, which is offered at HNC, HND, Degree and Postgraduate level at campuses across the country.
Other applications for bursaries, which are worth £1000 for full-time students or £500 for part-time students, were from those studying Animal Care, Garden Design, Horticulture, Professional Golf, Rural Business Management and Veterinary Nursing.
Most of the applicants are studying HNC or HND courses, and the bursary awards were evenly distributed among SRUC campuses in Aberdeen, Barony in Dumfries and Galloway, Edinburgh, Elmwood in Fife, Oatridge in West Lothian and Glasgow Queen's Park, as well as distance learning students.
Hannah D'Mellow, Marketing and Student Recruitment Manager, said: "We had an unprecedented 84 applications for the Change Your Path Bursary this year with students making the journey from Care to Conservation, Textile Design to Garden Design, Childcare to Animal Care, and many others.
"I'm really looking forward to seeing some of the stories over the next few months, and in the campaign for the bursary next year."
HNC Wildlife and Conservation Management student Samantha Mein, from Gifford, was awarded a bursary last year.
She said: "The Change Your Path bursary helped me throughout my course. I used it to buy some new walking boots and trousers which were great as we did a lot of physical work outside and I also took them on our study trip to the isle of Rùm. 
"I'm really thankful for the extra help as I also managed to get things like new safety gloves and some stationery to help me along the way. It took some pressure off when deciding what I needed to buy and what I could afford."
To find out about the different bursaries offered by SRUC visit our Student bursaries page.
Posted by SRUC on 23/09/2022