Taking a holistic approach to farming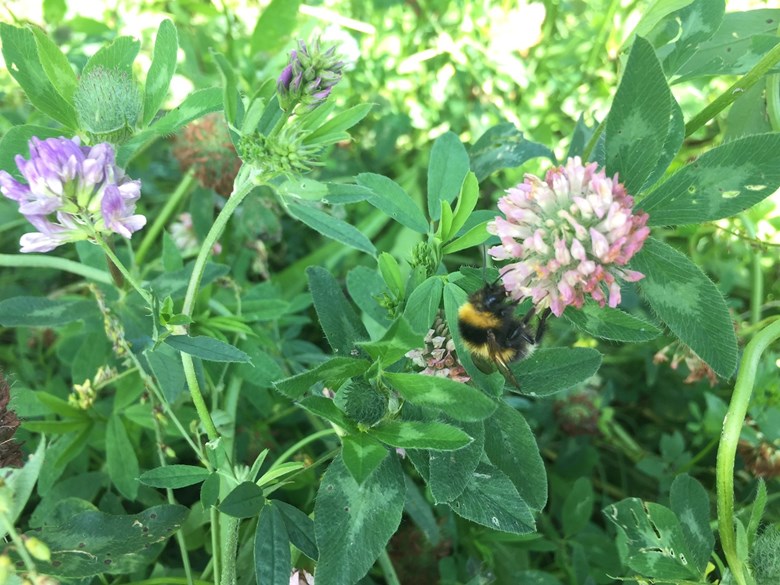 Agroecological approaches to farming focus on increasing efficiency and regenerating ecosystem health.
Agroecological practices can help farmers meet policy targets relating to climate change, biodiversity and food production, a new study has found.
Agroecology is a holistic approach to farming which encompasses food security, environmental and social goals. It helps restore the health of agricultural ecosystems and increases the resilience of farms to future challenges.
The policy brief, published by SRUC on behalf of ClimateXChange, compared five agroecological approaches to farming that are currently practised in Scotland.
These include regenerative agriculture, integrated farm management (IFM) and organic farming, as well as agroforestry and low input farming.
The researchers found there was considerable overlap in the farming practices adopted, which depended on the farming system, geographical location, resource availability, and mindset and priorities of the farmer.
Regenerative agriculture, IFM and organic farming had the widest range of practices considered as 'core', reflecting their broad scope and 'toolbox' approach to select practices appropriate to specific locations and circumstances.
While agroforestry and IFM were perceived to match yields attained in conventional systems, organic, regenerative agriculture and low-input systems were perceived to be lower yielding. 
Despite a perceived loss in yield, profit margin was thought to be higher in regenerative and organic systems because of lower input costs. Furthermore, all models were perceived to increase farm resilience and stabilise yields either slightly (low input and organic) or intermediately (agroforestry, regenerative, IFM).
The report highlights the need for farms to have the financial capacity to buffer the economic costs of transitioning and suggests the use of labelling or certification to increase the market value of agroecological produce to incentivise farmers to adopt agroecological approaches.
However, this presents the challenge of ensuring consumer demand and willingness to pay a premium for these goods.
While a farm-scale shift towards an agroecological model requires expertise, commitment and, in some instances, significant investment, a more gradual but widespread adoption of specific agroecological practices – such as cover crops and hedgerow restoration - in conventional systems should not be undervalued.
Lead author Dr Lorna Cole, an Agricultural Ecologist at SRUC, said: "While climate change, biodiversity and food security are often viewed as separate challenges, they are inherently interlinked.
"Agroecological approaches to farming focus on increasing efficiency and regenerating ecosystem health bringing these three challenges together under a single umbrella.
"Agroecology can help buffer against weather extremes, hikes in input costs, changing market conditions, increasing the resilience of farms."
The report was commissioned by ClimateXChange, Scotland's Centre of Expertise on Climate Change, which provides independent research to support Scottish Government policy making on climate change adaptation and the net-zero transition.
Posted by SRUC on 05/04/2022