Students whip up chocolate treats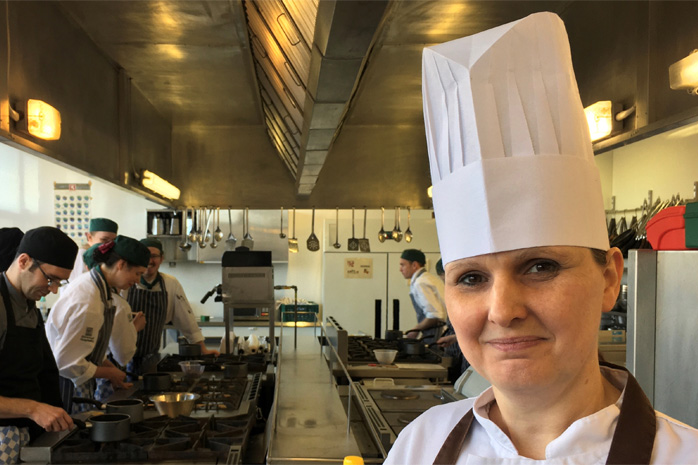 "Shona Sutherland leads a chocolate workshop at Elmwood"


Hospitality students at Scotland's Rural College enjoyed an artisan chocolate workshop led by patisserie chef Shona Sutherland.
The students at SRUC Elmwood spent a day making a variety of ganaches with Shona, who was named Catering Scotland (CIS) Patisserie Chef of the Year in 2019 and is the owner of Taystful, a Perthshire-based company specialising in luxury chocolates, patisserie and wedding cakes.
She is also a board member of the Federation of Chefs Scotland (FCS) and is part of its Scottish Culinary Team preparing for next month's Culinary Olympics in Stuttgart – which former Elmwood student Hannah Beattie will also attend.
Head of Professional Cookery Vicki Munro said: "It's been a great opportunity and experience for our students. When successful individuals from the industry come on to the campus and offer these bespoke workshops, it really opens up the students' eyes to the amazing opportunities out there."
HNC Professional Cookery student Nicholas McVie, who works as a trainee chef at the University of St Andrews and attends Elmwood once a week, said: "I found the day really interesting – and I've learnt a number of new skills I can share with my colleagues."
Shona said: "You can see how keen and enthusiastic the students are. I've been really impressed by their passion."
SRUC offers a variety of courses in professional cookery at its Elmwood campus.
Posted by SRUC on 20/01/2020