SRUC appoints first Professor of Rural Entrepreneurship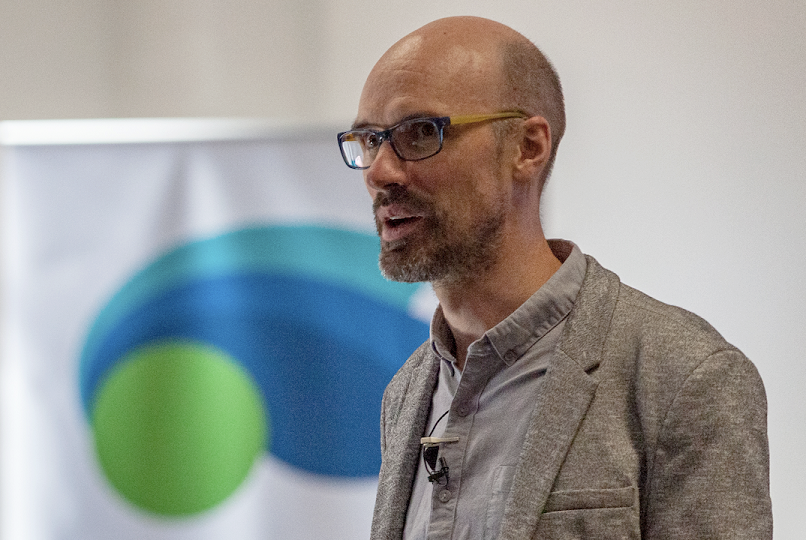 Professor Mark Reed joins SRUC from Newcastle University.
An academic who plays a key role in the United Nations' Global Peatland Initiative has been appointed the first Professor of Rural Entrepreneurship at SRUC.
Mark Reed will also lead Thriving Natural Capital for Scotland – one of SRUC's five new Challenge-Driven Research Centres, which were announced earlier this year.
Prof Reed, who was Professor of Socio-Technical Innovation at Newcastle University, is a core member of BBSRC's Bioscience for Sustainable Agriculture and Food Strategy Advisory Panel, and regularly serves on funding panels for UKRI.
The Thriving Natural Capital for Scotland Centre will show how the country's natural capital is vital to addressing UN Sustainable Development Goals, "underpinned by advancing the fundamental interdisciplinary science of ecosystem services, and informing decision-makers on the restoration of natural capital and its sustainable use".
Prof Reed said: "I'm delighted to be joining one of the UK's leading institutions for research on agriculture as their new Professor of Rural Entrepreneurship. I look forward to working with researchers from the organisation's campuses across Scotland and SRUC's many stakeholders while leading this important Challenge-Driven Research Centre."
Earlier this year, SRUC announced that it had appointed leads for two of its other Challenge Centres. Prof Nicola Holden is leading the Centre for Safe and Improved Food, while Prof Mike Coffey heads up the Centre for Delivering Data and Digital Innovation.
Leads for the Centres for Global Climate Emergency and Future Food Systems are expected to be announced in the New Year.
Prof Eileen Wall, Head of Research at SRUC, said: "Having established the Challenge Centres, I'm very excited to see them develop as the various leads help SRUC and collaborators co-create research programmes that address some of the biggest challenges we face as a society.
"Nicola and Mike are both making great progress identifying partners and opportunities and engaging with SRUC colleagues and students. And we are very pleased today to announce the appointment of Mark Reed as Professor of Rural Entrepreneurship. At SRUC, he will also take on the development of Thriving Natural Capital for Scotland which, like the other Centres, will play a key role in our research strategy."
To find out more about research at SRUC, visit www.sruc.ac.uk/research
Posted by SRUC on 01/12/2020