Six of the best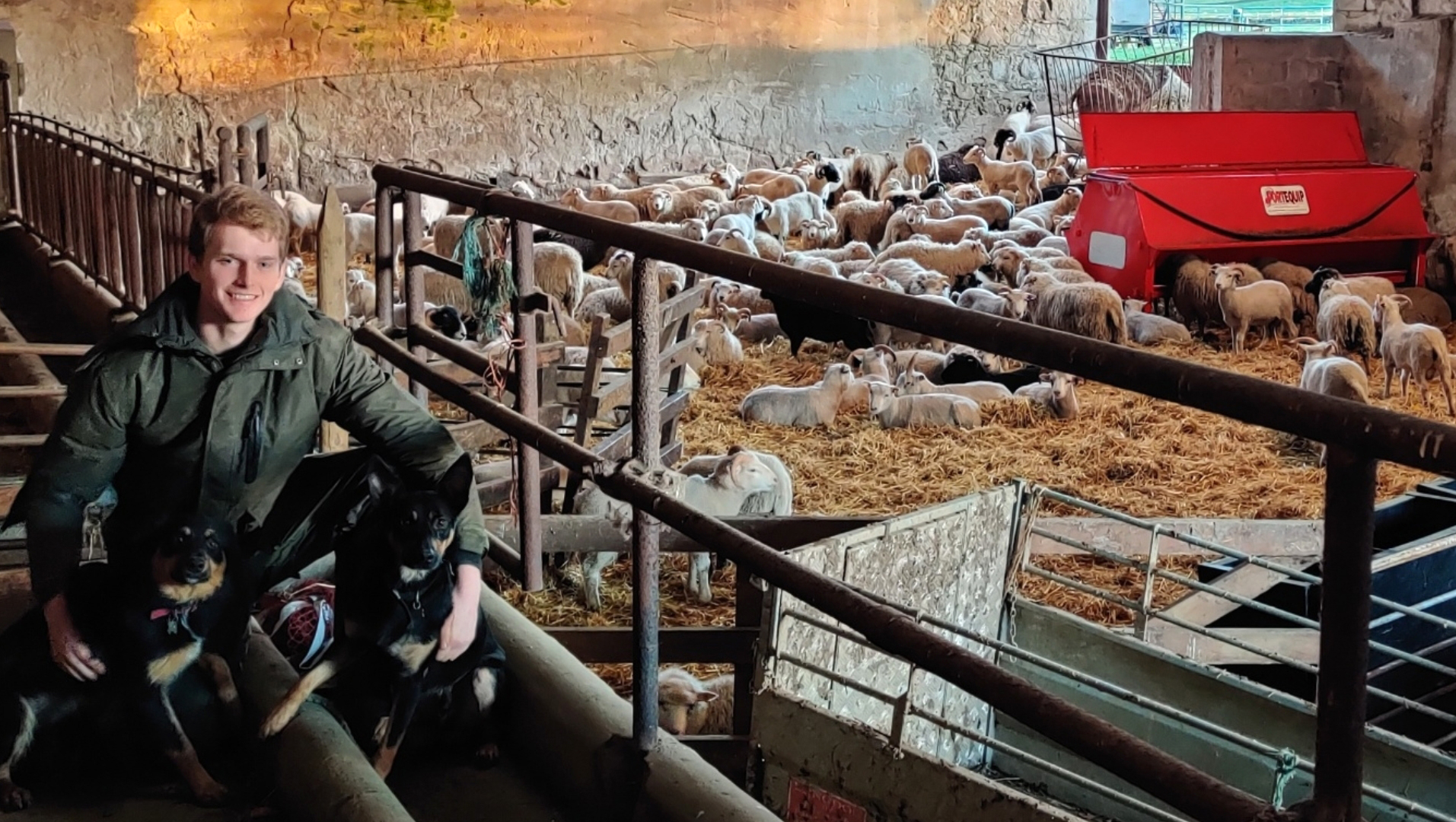 Ian Armstrong is a finalist in the ALBAS along with five other SRUC students and trainees.
Six students and trainees from SRUC have been selected as finalists for this year's Awards for Land-based and Aquaculture Skills (the ALBAS).
Organised by Lantra Scotland, the ALBAS recognise and celebrate the achievements of students and trainees in Scotland's rural sector, as well as encouraging employers to invest in the next generation of talent.
They include categories for agriculture, animal care, aquaculture, environmental conservation, equine, horticulture, land-based engineering and trees and timber.
The six students from SRUC are among 21 finalists who were selected from nearly 50 nominations following online interviews.
Ian Armstrong, a fourth-year Rural Business Management student who was recently awarded a Norvite Scholarship worth £1000 towards his final year, is a finalist in the Higher Education category.
Ian, who studies at SRUC Craibstone, Aberdeen, said: "I'm very grateful to have been selected as a finalist. The work that I have undertaken throughout my tertiary education has been about making the most of the opportunities available to me.
"It is a pleasant surprise that my efforts are being encouraged and rewarded. It's great to be part of the prestigious ALBAS awards alongside ambitious and innovative candidates."
Kimberly Gallacher, an NC Horse Care student at SRUC Oatridge, West Lothian, said: "I am honoured and grateful for even being thought of, let alone nominated, interviewed and now selected as a finalist for the Equine Learner of the Year award.
"I am very excited and looking forward to attending the ALBAS 2021 awards ceremony."
The Growing Rural Talent project - a partnership between SRUC, NFUS, D&G Employability & Skills, Borders College, Forest & Land Scotland, Confor, Lantra Scotland and Tarff Valley to offer a workplace-based award in agriculture and forestry for senior school pupils in the south of Scotland - has also been shortlisted for an award.
Graeme Ligertwood, Training and Work-based Learning Lead at SRUC, said: "The success of this project has been founded upon the determination of all the partners working together to ensure that barriers are removed, opportunity created, and young people and the host employers benefit from the experience.
"It is truly collaborative and has genuinely made a difference."
The 2021 finalists from SRUC are:
Ian Armstrong, 22, from Inverurie, Aberdeenshire: BA (Hons) in Rural Business Management at SRUC Craibstone
Kimberly Gallacher, 21, from Greenock: NC in Horse Care at SRUC Oatridge
Lucy Philip, 22, from Bonnyrigg: HND in Equine Studies at SRUC Oatridge
Niall Provan, 21, from Tillicoultry: Modern Apprenticeship in Rural Skills at the Callander Youth Project Trust, through SRUC Oatridge
Reiss Gordon, 20, from Kirkcaldy: SVQ Level 3 in Land-based Engineering at Netherton Tractors, through SRUC Oatridge
Robbie Gray, 18, from Lanark: SVQ Level 3 in Land-based Engineering at Ross of Lanark, through SRUC Oatridge
This year, due to the coronavirus pandemic, the awards will be given out during a virtual event which will be livestreamed on Thursday 4 March.
For more information call: 01738 310164 or email: scotland@lantra.co.uk
Posted by SRUC on 28/01/2021