Sheep worrying video wins £500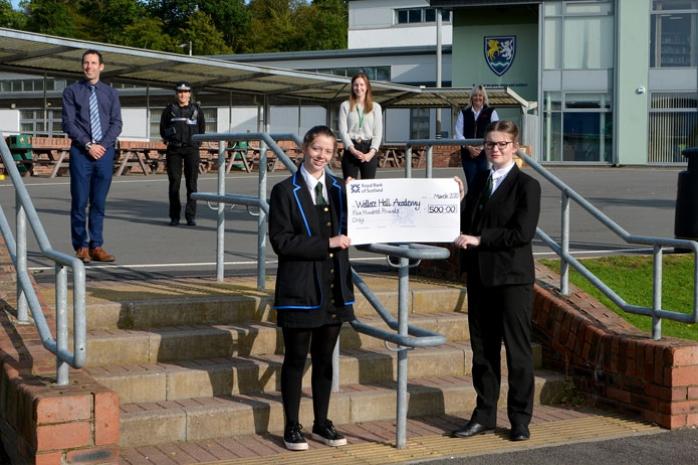 "Winning students Ella Jordan and Jordana Hall with teacher Neil Miller, Police Constable Chloe Ellis, Gemma Waugh of SRUC and Tracey McEwan from Tarff Valley Ltd"


SRUC lecturer Gemma Waugh returned to her former school to present a prize to students for their promotional video to increase awareness of sheep worrying.
The video was created as part of a competition organised by Police Scotland in Dumfries and Galloway.
The prize was originally due to be awarded in March but was postponed because of the coronavirus pandemic.
The winners Ella Jordan and Jordana Hall, students at Wallace Hall Academy in Thornhill, won £500 for the school for the video made during their Rural Skills and Agriculture class, taught by Neil Miller.
The prize, which was sponsored by SRUC, Tarff Valley Ltd and NFUS, will be used by the school to develop activities used during the class, including the use of polytunnels to grow vegetables.
A second prize of £50, sponsored by SRUC, was awarded to the entry from Langholm Academy.
Gemma, who attended Wallace Hall Academy and now teaches Agriculture at SRUC's Barony campus, said: "All students involved have put in a really big effort to raise awareness about such a major issue in agriculture.
"As a former pupil of Wallace Hall Academy, it was great to see how much the school still supports, and is involved in, the rural community. Congratulations to the winners, Ella Jordan and Jordana Hall."
Posted by SRUC on 22/09/2020