New apprenticeship aims to upskill farmers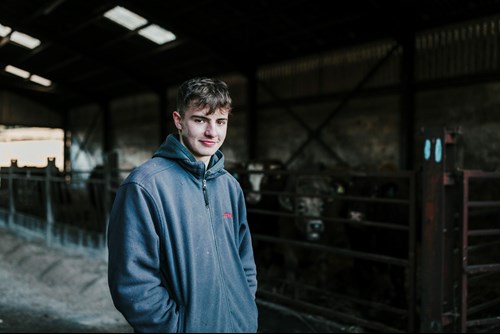 The two-year technical apprenticeship is aimed at those already working in agriculture
A new apprenticeship is being offered to prepare farmers for the fourth industrial revolution (4iR), with rapid technological growth and interconnectivity changing the way we live and work.
As part of the 4iR, agriculture is facing both challenges and opportunities, including a need for higher level training and continuing professional development (CPD).
The first of its kind for the land-based sector in Scotland, the technical apprenticeship for rural land use and management will equip farm workers with the relevant high-level core skills required to become competent in leadership roles.
The two-year HND and Degree-level programme is aimed at people aged 18 and over who are already employed in the industry. It includes both online and in-person learning and offers two specialist pathways – Agricultural Livestock and Crops.
It allows them to upskill at any point in their career, gain hands-on industry experience and improve their career prospects and employability.
Mary Thomson, Vice Principal for Skills and Lifelong Learning, said: "The technical apprenticeship has been developed alongside industry, for industry.
"We are excited to see it come to fruition as well as the opportunities and growth that will come for both the apprentices and the employers, who will benefit from the strategic partnerships and world leading research which informs all our educational programmes at SRUC."
Penny Montgomerie, Chief Executive of the Scottish Association of Young Farmers Clubs, said: "The launch of the new SRUC technical apprenticeship is an exciting development for agriculture in Scotland, enabling those in the industry to continue working while gaining a higher education qualification.
"It is the perfect partnership for farms looking to keep the expertise and knowledge of their employees up to date. It will also enable career progression for those who have to date had a more hands-on role in farming.
"We look forward to some of our members participating and seeing how this enhances both their skillset and their employers' business."
For further information email: apprenticeships@sruc.ac.uk or visit: www.sruc.ac.uk/apprenticeships
Posted by SRUC on 24/07/2023