New appointment to Digital Dairy Chain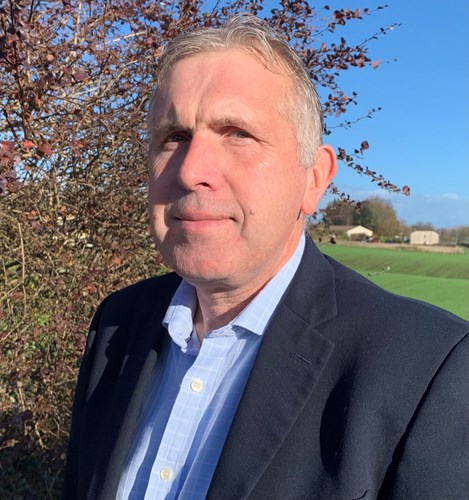 Stuart Martin will join the Digital Dairy Chain as Programme Director in January.
A new appointment will provide leadership and strategic vision for a £21 million dairy supply chain project in South-West Scotland and Cumbria.
Stuart Martin has been appointed as Programme Director of the Digital Dairy Chain, which is led by SRUC from its Barony campus near Dumfries.
He will provide vision and strategic leadership for the project which harnesses the strengths of a regional collaboration between large businesses, SMEs, world-class research organisations operating in the dairy supply chain and enabling technology industries.
Stuart, who will start his new role on 5 January next year, is currently the Dairy Policy Manager at NFU Scotland where he is responsible for developing and promoting the union's policy positions as well as analysing and interpreting relevant policy proposals from government, industry and other organisations.
He also represents the union in negotiations and discussions at a UK and European level and gives talks to members and outside organisations on the work of NFU Scotland and the dairy supply chain.
Professor Wayne Powell, Principal and Chief Executive of SRUC, said: "I am delighted we have been able to appoint someone of Stuart's calibre to provide the leadership and strategic vision for the Digital Dairy Chain.
"This project will foster entrepreneurship, create new market opportunities, add new skills to the workforce and lay the foundations for more productive regions, all while making the critical journey towards net zero."
Stuart said: "It is exciting to be involved in a project that will establish the region as a leader in advanced, sustainable and high-value dairy manufacturing. 
"I'm very keen to start working with all the stakeholders and look forward to helping take the project to the next stage."
The Digital Dairy Chain is supported by government funding provided through UK Research and Innovation's flagship Strength in Places Fund.
Posted by SRUC on 04/11/2022