Major report shows Scotland's changing rural land market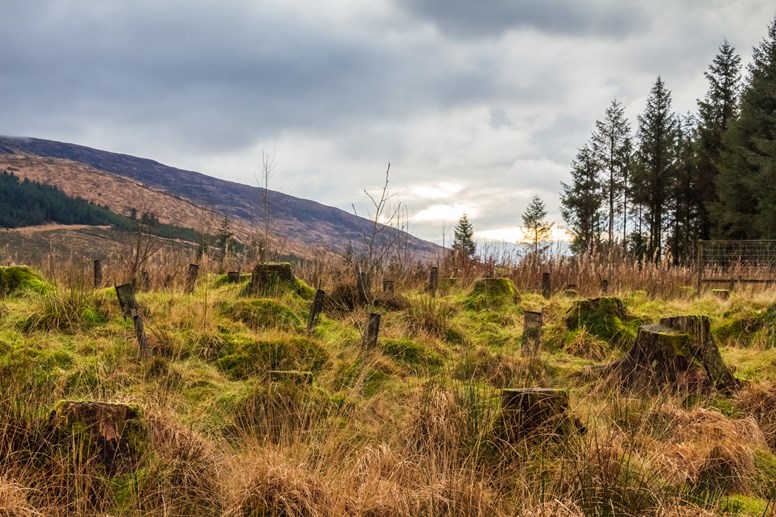 Demand for rural land from corporations, charities and individuals is outstripping supply.
A ground-breaking report involving SRUC reveals changes to Scotland's rural land market and values, amid strong timber prices and rising demand in non-farming leisure estates.
The report, which was published today by the Scottish Land Commission, shows the Scottish rural land market is characterised by exceptionally high demand but continued low supply, resulting in rising values.
The Rural Land Market Insights Report established that non-farming investors are playing an increasing role throughout the land market and there is heightened demand for smaller farms as lifestyle holdings and from corporate entities and investors interested in plantable land and forestry holdings.
The report was compiled by SRUC in partnership with land agents Savills and Strutt & Parker, with support from the Royal Institution of Chartered Surveyors (RICS).
It draws on published market information and interviews with sector experts, to provide a current picture of buyer and seller motivations, to better understand the land market and what is driving it.
The report found the growing role of non-farming investors has resulted in land values being increasingly influenced by long-term investment potential and corporate environmental, social and governance (ESG) considerations. With farmland values rising by 31.2 per cent in Scotland in 2021 against 6.2 per cent across UK.
There has also been a marked shift in buyer types, with nearly half of all estates purchased in Scotland in 2021 sold to corporate bodies, investment funds or charitable trusts – motivated by the potential for carbon offsetting and developing large-scale environmental improvement.
Off-market sales make up a growing proportion of land market activity, the report finds, with up to one-third of farmland, forestry and plantable land occurring off-market, rising to almost two-thirds of estate sales.
The off-market sales trend may exclude certain buyers and constrain access to land for individuals, communities and businesses, raising questions about transparency of the land market, which the report suggests could further reinforce Scotland's existing pattern of concentrated land ownership.
The report recognises that there is an element of speculation in the land market as investors look for a safe haven in a turbulent global economy and gamble on future carbon values rising. Strong growth in land values is expected to continue due to continued low supply and high demand, high levels of private wealth and corporate interests seeking land, long-term policy on climate change, and increasing pressure on global timber markets and food supply chains.
In the Scottish estates market, there was an estimated 87 per cent increase on prices paid in 2020, and last year two estates sold for more than £20 million, while five sold for between £10-£20 million. Echoing the national trend, 64 per cent of successful estates sales were off-market, up from 33 per cent in 2020, and around one-third of buyers were from overseas.
Dr Rob McMorran, Rural Society Researcher at SRUC and co-author of the report with Jayne Glass and James Glendinning, said: "This report draws together evidence on current land market activity in Scotland and has shown that natural capital and particularly investor interest in carbon, has driven increasing market interest in Scottish estates in recent years due to their restoration potential, particularly from corporate buyers.
"At the same time, driven by net zero commitments, afforestation policy and strong timber markets, we are seeing increasing interest in both forests and plantable farmland from forestry investors across Scotland, and a general recent trend of rapidly rising land values and increasing levels of off-market land sales due to limited supply and high levels of demand.
"These market shifts have wider implications for accessing land as a resource and for wider land use change, but the resulting ownership changes may also represent opportunities for woodland creation and ecosystem restoration over the longer term."
The second phase of the Rural Land Market Insights Report will provide baseline data and a proposed approach to improve future market reporting.
Posted by SRUC on 12/04/2022