Knowledge sharing and innovation projects receive £150k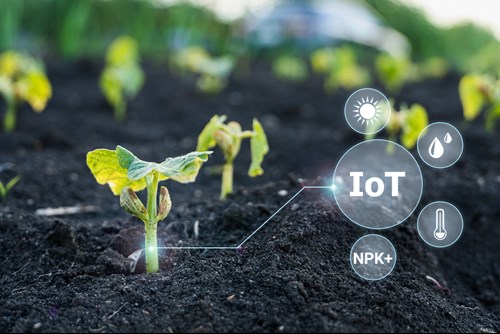 New projects will improve agricultural competitiveness and environmental performance.
Two SRUC and SAC Consulting projects aimed at tackling climate change and enhancing competitiveness in the agriculture and food production sectors have been awarded more than £150,000.
The Trustable IoT project, led by Co-director of the Thriving Natural Capital Challenge Centre Dr Hannah Rudman, was awarded nearly £63,000, and the Farm Carbon Storage Network, led by SAC Consulting, was awarded nearly £86,000. 
They were among seven projects receiving an award from the Scottish Government's Knowledge Transfer and Innovation Fund (KTIF), with funding focused on projects which help maximise resource efficiency, cut emissions and enhance viability.
They also support knowledge transfer and learning, as well as innovative on-the-ground improvements in agricultural competitiveness, resource efficiency, environmental performance and sustainability.
The Trustable IoT project seeks to develop a set of open-source standardised processes for IoT sensors and digital devices that measure and triangulate biodiversity baselines and improvements.
Dr Rudman said: "Credible green finance investors and credit approvers want projects with high data and science standards ratings behind them.
"Trustable Credit is tackling this challenge developing and testing open international standards for digital devices and their data, for measuring carbon, biodiversity and other nature improvements.
"We want nature-based solutions projects to be able generate verifiable credits from their work, based on robust scientific methods proven by actual monitoring and measurement 'in the field', rather than relying on proxies and models."
The Farm Carbon Storage Network, led by SAC Consulting's Seamus Murphy, along with colleagues Mary Sheehan and Jack Zuill, seeks to raise awareness of the value of carbon stored on farms through the establishment of a Farm Carbon Storage Network.
Initially focused on farms and farmers from five of the main farming systems in Scotland, it will create an active network which will enable farmers to share ideas and findings on best practice for increasing their carbon sequestration. 
Posted by SRUC on 13/10/2022