Jockey appointed to spur on racing students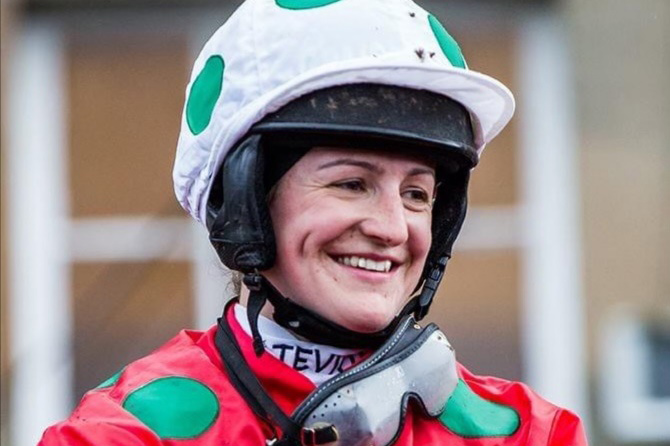 "Jockey Rachael McDonald has been appointed to teach Racehorse Care at SRUC"


A jockey has been appointed to teach and assess the progress of equine students at Scotland's Rural College (SRUC).
Rachael McDonald will combine her role as a lecturer at SRUC's Oatridge campus in West Lothian with her career as a successful jockey, which has seen her win two Borders Nationals at Kelso Racecourse as well as the Edinburgh National at Musselburgh.
The appointment was made by SRUC as part of its partnership with the Scottish Racing Academy (SRA), which provides courses for students who want to develop their skills and gain the appropriate qualifications for a career within the racing industry in Scotland and northern England.
Rachael, who has also spent some time as a work rider at racing yards across Scotland, will teach students on the National Certificate in Horse Care (Racehorse Care specialism) course to ensure they are fully equipped and able to reach their full potential in the horse racing industry.
She said: "I am thrilled to be joining SRUC and the SRA at such an exciting time for aspiring racing staff to develop their skills for a successful career in horse racing.
"I can't wait to help students accelerate their individual development and provide them with the best education to achieve their individual goals."
Dr Louise Bulmer, Programme Team Leader for the equine courses at SRUC's Oatridge campus, said: "The SRA's racing-specific educational developments will equip the next generation of racing professionals with the skills they need to progress in their chosen careers.
"We are delighted to have Rachael on board to deliver the racing specialism study route at SRUC."
Eleanor Boden, Manager of the Scottish Racing Academy, said: "We are delighted to welcome Rachael to our fast-growing team at the SRA, and are confident that her knowledge and passion for our wonderful sport will be transferred to the next generation of racing staff."
For more information about studying at SRUC, visit www.sruc.ac.uk
Posted by SRUC on 16/10/2020