Honorary awards support SRUC's enterprise journey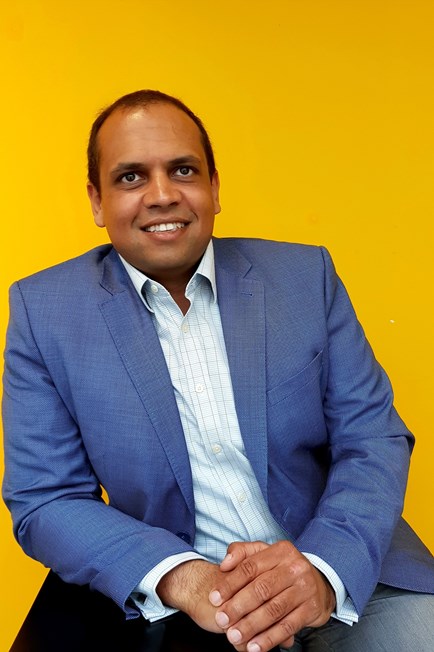 Dr Matthew Agarwala is being made an Honorary Professor at SRUC 
A high-profile economist will be awarded an Honorary Professor post at SRUC's graduation ceremony later this month. 
Dr Matthew Agarwala, who leads the Bennett Institute's Wealth Economy project at the University of Cambridge and is a Senior Policy Fellow at the Tobin Center for Economic Policy at Yale University, will formally receive the award at the ceremony on 28 August. 
Three Honorary Fellowships will also be awarded to retired Chief Veterinary Officer Professor Charles Milne, former Chair of NatureScot Dr Mike Cantlay and Civil Service Commissioner Professor Paul Gray. 
Meanwhile Peter Kettlewell, a former SRUC lecturer and internationally recognised expert in livestock transport, has been made an Emeritus Fellow. 
Dr Agarwala has shown strong support for SRUC's ambition to become an enterprise university at the heart of the natural economy and his work in measuring and delivering sustainability, wellbeing and productivity align with the institution's values. 
He said: "'It is an honour and a privilege to join SRUC as an Honorary Professor. 
"From economics to philosophy, engineering, the arts and the natural sciences, Scotland has always expanded the frontier of human knowledge. With this honorary professorship, I'll get to see first-hand how SRUC's students, faculty and alumni continue this tradition, and support them in delivering a sustainable and prosperous economy." 
Professor Milne, former Chief Veterinary Officer for Scotland and more recently Victoria in Australia, has notable scientific expertise and knowledge of policy development in the field of animal health, food safety and animal welfare. 
His review of the animal health and welfare operational services delivered by the Animal and Plant Health Agency (APHA) in Scotland was one of the seminal papers used to underpin the strategy for the new SRUC School of Veterinary Medicine. 
Dr Cantlay has recently completed his term as Chair of NatureScot, the body responsible for the conservation of Scotland's natural heritage and management of almost 1 per cent of the country's landmass.   
His influence in the natural economy field has been of significant benefit to SRUC as it determines it future strategy and direction. 
After 40 years of public service, culminating in his role as CEO of NHS Scotland, Professor Gray has vast experience of advising on complex and politically contested issues.  
He has worked extensively with both the academic and executive leadership teams within SRUC on the challenges associated with change during times of uncertainty. 
Professor Wayne Powell, Principal and Chief Executive of SRUC, said: "We are delighted to welcome Matthew as an Honorary Professor and Charles, Mike and Paul as Honorary Fellows 
"Between them they have a variety of skills which will be of vital importance to SRUC as we progress on our journey to becoming an enterprise university at the heart of the natural economy and we look forward to continuing our collaboration with them over the next few years. 
"I would also like to offer Peter my congratulations on being named as an Emeritus Fellow. He was a dedicated lecturer who always went above and beyond the requirements of the job and was highly respected by staff and students alike."  
Posted by SRUC on 14/08/2023