Environmental and productivity 'win-wins' on Scottish livestock farms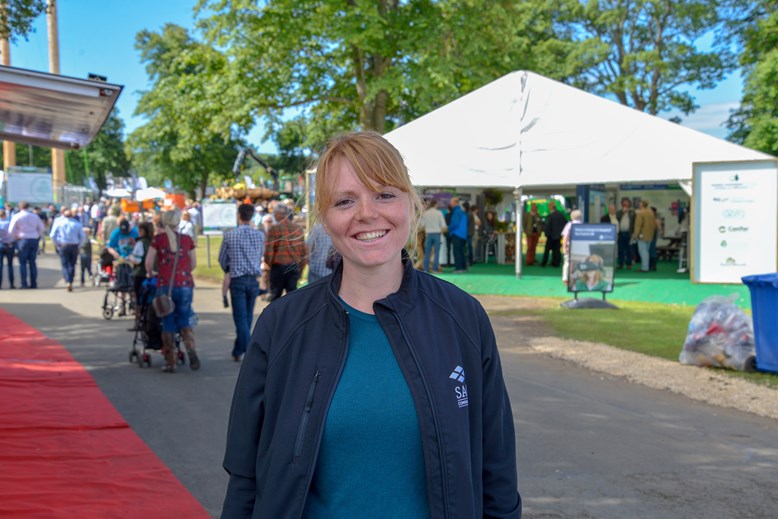 Poppy Frater from SAC Consulting, who is co-leading the project.
Sheep and beef specialists from SAC Consulting will showcase examples of environment and productivity synergies with farmers across Scotland this year at four Graze Up debate events.
Poppy Frater and Lesley Wylie are leading a project to understand how farmers can combine efficient livestock production with biodiversity and climate change benefits.
Poppy said: "Often, environmental-based approaches to farming come with a negative impact on agricultural production – we either leave land for biodiversity or might compromise production per hectare with lighter stocking rates or slower growth rates for environmental reasons.
"However, food production is still an important public service. We are running this project to question whether we can have it all by using methods such as agroforestry, deferred grazing, and diverse pasture swards."
One participating farm, Oakwood Mill in Selkirk, run by Giles and Stuart Henry, boasts fantastic wildflower and insect populations on deferred grazing land, yet the cows are outwintered cost-effectively and the majority of youngstock sold finished by 19 months off grass.
''The judicious grazing of our hill by cows in the winter has dramatically changed the biodiversity of the area," said Giles. "From an area that was previously over grazed in the summer and early winter, we now have a complete community of flora and fauna along with all the living creatures this brings of every size and description. 
"The change has been dramatic and the benefit to our environment is immeasurable.  It has also allowed us to maintain a herd of cows whose wintering costs are the envy of many."
Events will be held on each farm to see these practises in action:  
Posted by SRUC on 04/08/2022