Double win for Aquaponics company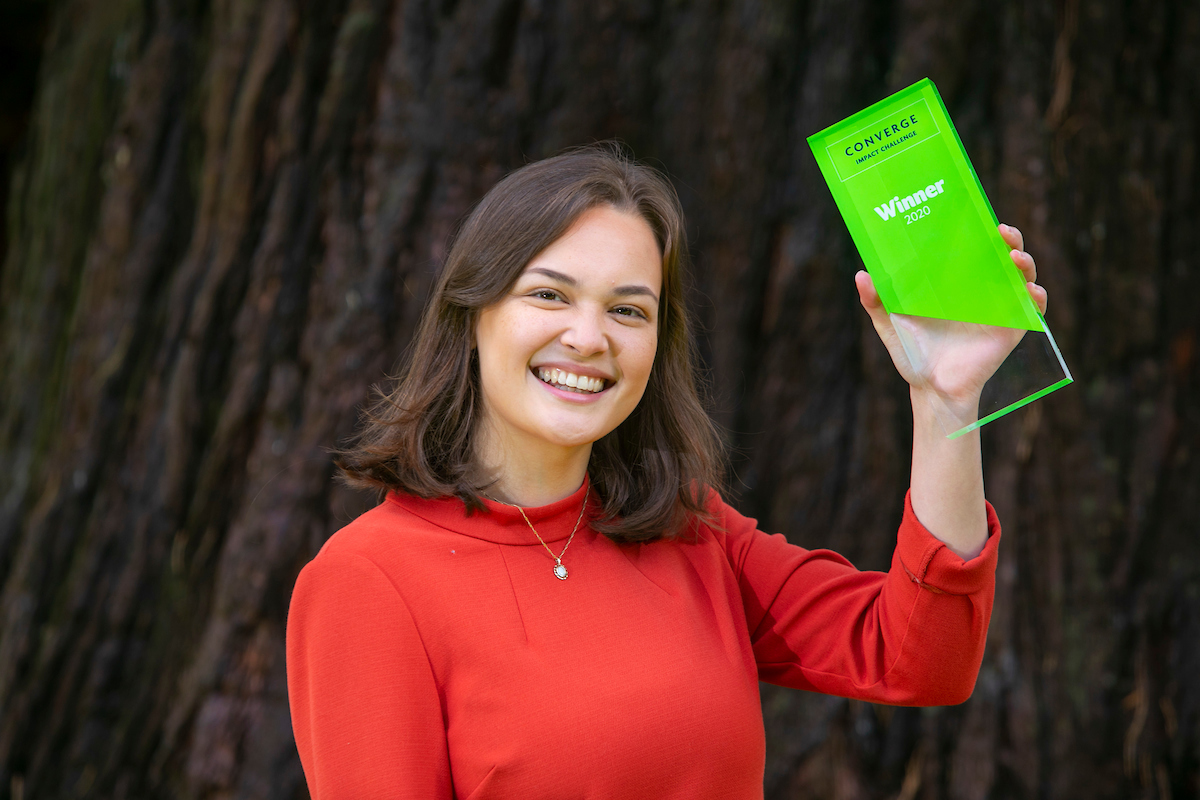 "Leia Kennedy"


A business supported by SRUC has scooped a double win in the Converge 2020 Awards – Scotland's annual celebration of academic innovation and entrepreneurship.
The top prize in the Impact Challenge category went to Leia Kennedy, of The Aquaponics Garden, a company based at SRUC's Elmwood campus that is developing a closed-loop farming method where trout waste is used to fertilise food and non-food crops all year round.
Leia, who won £35,000 in cash and in-kind business support, said: "I'm still buzzing. I am just so proud of the team and grateful for the incredible support we are surrounded by."
Leia also won the RBS Rose Award – a new award sponsored by the Royal Bank of Scotland and presented to an aspiring, ambitious female entrepreneur from the year's Converge cohort – worth £2,500 in cash and a one-to-one mentoring session with Alison Rose, Chief Executive of the NatWest Group.
It is the first time in the ten-year existence of the Converge Awards that female entrepreneurs have emerged as winners from the three main 'Challenge' categories, with Leia joined by Dr Genevieve Patenaude of Earth Blox and Elena Höge of Yaldi Games.
Teresa Shutter, Head of SRUC's Innovation Hub, which is supporting The Aquaponics Garden, said: "We are extremely proud of Leia and her team for this double win, which is not only a celebration for Leia, but recognition of all their hard work to convert an aspirational idea into a novel and sustainable farming system of the future."
SRUC veterinary investigations officer Eve Hanks also reached the final of the competition with her new company MI:RNA – which will provide unique, cost-effective diagnostic assay that identifies heart disease in animals.
Eve is also a finalist in Scottish EDGE – a competition aimed at identifying and supporting Scotland's up-and-coming, innovative, high-growth potential entrepreneurial talent – with the winners to be announced later this week.
Posted by SRUC on 28/09/2020