Climate change conference inspires charity challenge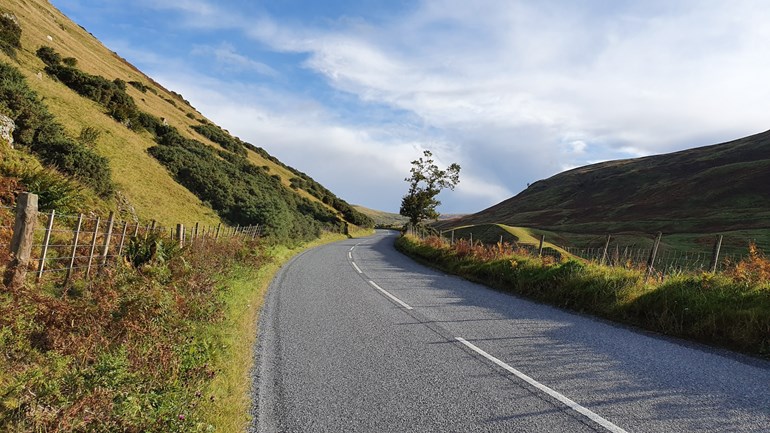 80 colleagues are taking part in the #SACTDO challenge, racing to COP26.
As COP26 approaches, four teams from SAC Consulting, part of SRUC, are this month taking on a charity challenge covering more than 3,500 miles.
Colleagues from across the organisation are competing to walk, run, cycle, swim or row the total distance from each of the 24 consulting offices to where the climate change conference is taking place in Glasgow from 31 October.
With offices as far afield as Lerwick in Shetland to Kendal in Cumbria, the 'Great SAC Consulting Challenge Tour D'Office' will cover a total distance of 3,589 miles to raise money for four different charities.
The money raised by the teams, made up of members of staff in the North East, North West, South East, and South West, will go to The Royal Northern Countryside Initiative (RNCI), Kidney Cancer Scotland, Scotland's Charity Air Ambulance and RSABI.
Who will reach COP26 first? Will they get there before the end of October? The teams need your support.
For more information, or to support the fundraising challenge:
North West Team: Kidney Cancer Scotland
South East Team: Scotland's Charity Air Ambulance
South West Team: RSABI
North East Team: The Royal Northern Countryside Initiative (RNCI)
Don't forget to follow the teams' progress on social media #SACTDO.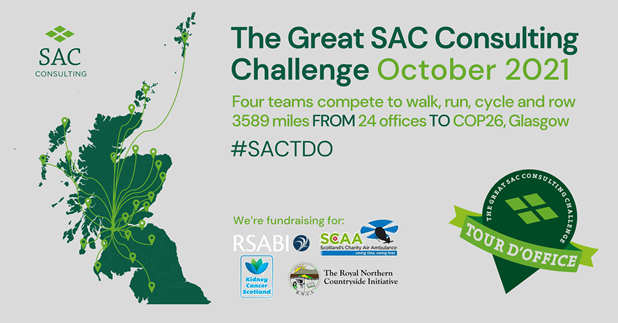 Posted by SRUC on 08/10/2021