Celebrating 50 years of Pride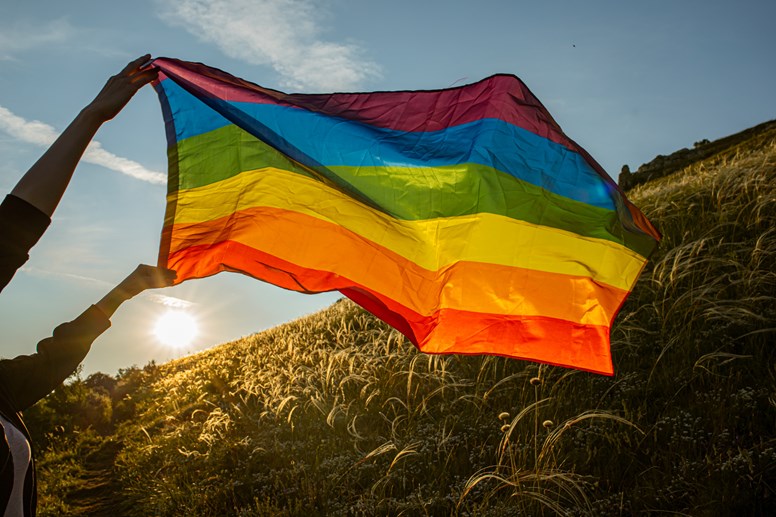 This year is the 50th anniversary of Pride in the UK, and the milestone is even more exciting as we can finally return to the streets in celebration! Pride is about inclusion, equality, celebrating the contribution from LGBTQ+ people, and raising awareness of issues affecting the LGBTQ+ community across the globe.  
50 years ago, a few hundred people arrived in London, and marched to Trafalgar Square despite fearing for their personal safety. The brave protesters on the first Pride march that day paved the way for a dramatic turnaround in British social attitudes towards LGBTQ+ people. 
Edinburgh Pride
Edinburgh Pride is on 25 June, and Pride in London is on the 2 July. Pride season is a celebration of diversity and humanity and embodies a sense of hope with streets of cities bursting into life with colour and music. The Edinburgh Pride March is open to all, and, even if its raining, you can expect lots of shining rainbows! The March will form from 12:30 at the Scottish Parliament, and following speeches from invited guests will set off through the city at 13:00 ending up at the Edinburgh University Students Association. 
New research
New research that shows the UK public is four times more likely to feel positively towards LGBT people than they are negatively. Homo/bi/transphobia is now restricted to a tiny, intolerant minority.   
Stonewall's Take Pride 2022 report gives us a snapshot of the UK today; a country that is proud to be inclusive, whose public embrace and support their LGBTQ+ neighbours, colleagues, friends and family. 
SRUC takes Pride
SRUC supports the Rainbow Staff Network, and we in turn support Agrespect, the charity that celebrates all the LGBTQ+ folk who make a difference in agriculture and champions diversity in the countryside. 
We are also proudly a part of Somewhere's Rainbow Enterprise Network, and we work closely with SRUC's Equality and Diversity Group on ensuring the organisation is working towards achieving Athena Swan  Charter recognition for gender equality, and undertakes Stonewall's UK Workplace Equality Index.


This article was written by the SRUC Rainbow Staff Network. You can contact us via rainbow.network@sruc.ac.uk. All emails are answered by an LGBTQI+ staff member and are treated in confidence.
Posted by SRUC on 17/06/2022