Carbon management for climate change mitigation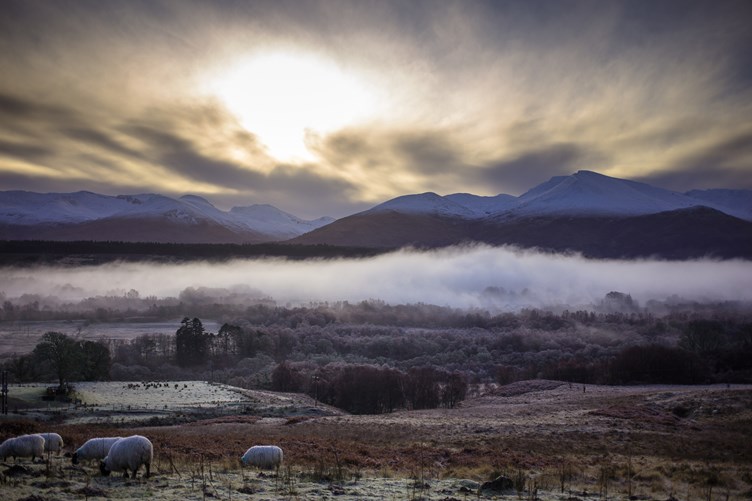 SAC Consulting is committed to addressing carbon management issues.
As COP27 draws to a close, greenhouse gas (GHG) emissions and how to mitigate them are once again high on the agenda and making headlines.
The rallying call at last year's COP26 in Glasgow was 'keep 1.5 alive' although even the most optimistic scientists believed that global temperatures could realistically be limited to 1.7-2.4°C.
Despite this, many agreements were signed off in conjunction with the conference, companies and countries made ambitious commitments to reduce methane emissions and stop deforestation. The outcome of COP26, The Glasgow Climate Pact, proposed that countries would return every year – as opposed to every five years – with more ambitious reduction targets. This set the scene for an equally important COP27 in Egypt this year.
In his address to COP27, UN Climate Change Executive Secretary, Simon Stiell, proclaimed that "everyone, everywhere, every single day have to do everything they can" to address the climate crisis. This call to action will require all governments, industries, and companies to review their current impact and strive to reduce, adapt, and embrace new innovations to ensure that business as usual does not continue.
UK Goals
The UK has an ambitious target to reduce GHG emissions to net-zero by 2050 while Scotland has a target to achieve net zero by 2045. Reductions in food sector emissions and its associated supply chains are critical to achieving this. Commitments have been made to lower emissions by 68 per cent by 2030, and a necessary part of that reduction will need to come from our food and agricultural sectors. There is a huge challenge ahead for agriculture and food production systems which are both affected by the negative impacts of climate change while also being a net contributor to GHG emissions. This fact makes it ever more pressing that companies take action to support their supply chains in the journey to net zero.
What Companies Can Do
In light of the climate crisis and the focus that came with COP26, many companies set ambitious targets to reduce emissions and achieve net zero. These targets were more ambitious than government targets, with 2030 or 2035 a common date for companies achieving scope 1 and 2 net zero.
Tackling direct GHG emissions and associated energy use (scope 1 and 2) is a significant move in the right direction, however it is the indirect GHG emissions (scope 3) associated with food production supply chains that are usually the most difficult for companies in food and agriculture to quantify and manage.
Therefore, in order to achieve the necessary reduction in emissions it is essential for food producers, manufacturers, and retailers to quantify their GHG emissions across their supply chain and commit to setting (and acting on) GHG reduction targets. The SBTi standards require companies to review their emissions and commit to achievable and scientifically evaluated targets across Scope 1, 2 and 3 emissions. Within the food and agriculture sector, more specific guidance in the form of the Forest Land and Agriculture (FLAG) has been published, enabling companies to set targets for emissions reduction from the contribution of agriculture, forestry, and other land use.
Targets help direct companies on where they can make the most significant emission reductions and will help to set specific guidelines on how to reduce their carbon footprint across their entire supply chain and operations. However, engaging in emission reduction target setting is an important first step, the hard work is then to achieve those targets. As highlighted by COP27, there is increasing pressure from governments, consumers and financial institutions for retailers and producers to implement action plans to support low carbon and sustainable food production in the long-term, particularly as we move towards a more uncertain climate future.
What SAC Consulting Can Do for You
Our team is passionate about addressing important carbon management issues and keen to work with clients to achieve climate change mitigation targets. As part of SRUC, SAC Consulting operates alongside and in collaboration with our cutting-edge research units to ensure the development of new and innovative solutions to carbon management problems.
Our regional offices and long-term relationships with landowners and farmers across Scotland give us a unique view into the localised issues throughout the supply chain for the food and agriculture sectors. We aspire to make the path toward net zero easier for companies across the world, whose supply chain emissions are particularly focused on food and agriculture.
To enquire about our expertise and advice on holistic supply chain carbon management strategies, please email environment@sac.co.uk.
Posted by Seamus Murphy on 18/11/2022