Bioregioning Tayside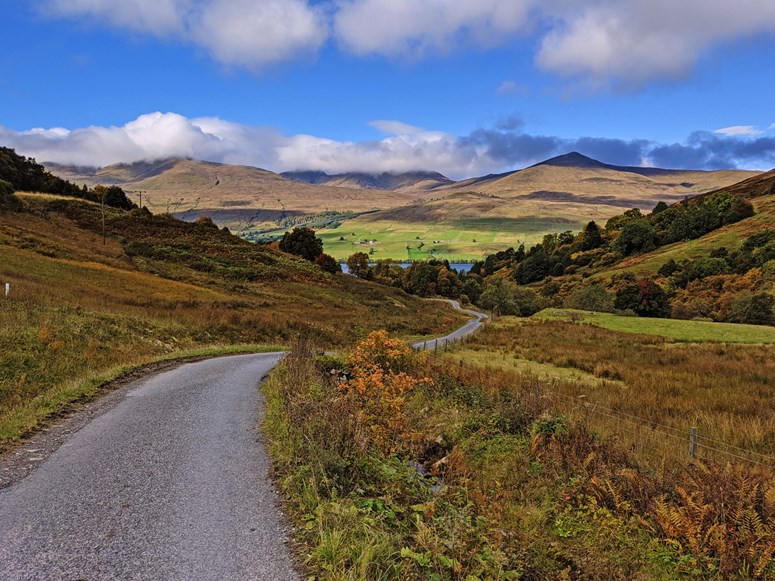 A new podcast will look at projects to regenerate the local natural capital in Tayside.
SRUC's Thriving Natural Capital Challenge Centre focuses on how communities can thrive when they act regeneratively within their local natural environmental and ecological systems.
On a freezing January day earlier this month, I went to the picturesque historic market town of Alyth. It is situated on a beautiful burn at the boundary to the Scottish Highlands. There are some exciting projects happening in Alyth, related to the natural assets of the town and the wider Tayside area.
The Centre's latest podcast finds out more about what projects achieve when they look at an area's natural capital as a bioregion.
By the end of the half-hour podcast, you'll understand the concept of a bioregion, and how it helps us see the unique places where we live and work with new eyes, helping us reconnect with, and restore, the ecological systems of which we are a part and upon which we all depend.
We hear about the benefits Bioregioning Tayside is achieving, where locals are re-orienting their human economic and social activities to promote resilient environments and livelihoods and regenerate their local natural capital.
Visit our Thriving Natural Capital podcast page or search for 'Thriving Natural Capital' in your favourite podcast app.


Dr Hannah Rudman, Co-director of the Thriving Natural Capital Challenge Centre
Posted by SRUC on 28/01/2022