Cost of living
At SRUC we are keen to help you in any way we can with the costs of your studies.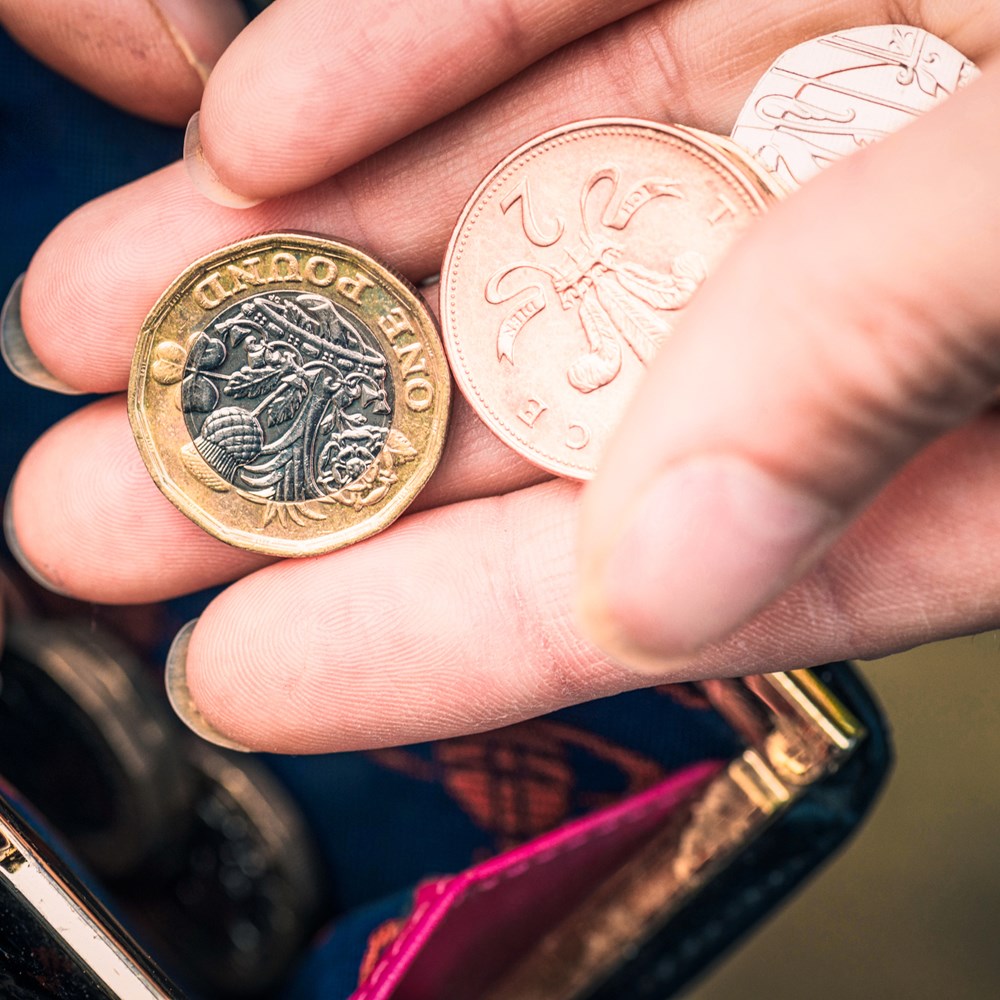 We know right now that every penny counts and that the cost of living has increased considerably. At SRUC we are keen to help you in any way we can with the costs of your studies - our flexible accommodation model, upfront costs for equipment/field activities and our student support network are some of the things that we do to make things easier.
We know our students will have a limited income during their time studying with us. Preparing a budget is helpful – it tells you how much money you must spend each month after you've paid for the essentials.
The most common costs you will incur as a student are:
tuition fees 
additional costs - materials/equipment, field trips etc.
rent/accommodation
travel
food
bills/utilities - energy, mobile phone/internet etc.
Planning a budget 
There's lots of budget planners out there. One we like is the Money Saving Expert planner.  There are some more recommended below.
Some tips:
Be true to yourself about your money habits and try to allow 10% for overspend.
Don't forget to include one-off expenses like birthdays and allow yourself money to socialise or entertain. 
Pay with your phone or card and use a banking app to track what you are spending
You may find it easier to withdraw cash and use that to budget – but this can be tricky with less places taking cash or preferring card payments.
Budget planning help
MoneySavingExpert
Money Advice Service
Goodbudget
Black Bullion
Apps to track your spending
If you have trouble balancing our budget, you must work out how to decrease spending or boost your income. 
Maximising your income 
There may be student funding, grants etc. you are entitled to. Check out our funding pages.
Part-time work is a great way to subsidise your income - check the moodle jobs board.
Paying less 
Most students will need to watch their money carefully. Make sure you are not paying more than you must. It's important to prioritise your rent, utility bills and food first and then you can see what is left.
International students  
If you receive your funding or living costs support in another currency, it is important to think very carefully about the most cost-efficient way of converting this into GBP. 
Consider transaction charges, exchange rates offered by different agencies and whether these are likely to change over time. Check whether your money is protected if anything goes wrong. Depending upon exchange rates, early payment of tuition fees could help you save money. For more information see our dedicated pages for international students.
Accommodation  
For some SRUC students this may be your biggest expense. We offer flexible accommodation at certain campuses to minimise your costs - it's a B&B/hotel style model. Our student support service can help with advice around renting in the private sector.
Bills 
Use comparison websites to see if you can get a better deal elsewhere – even saving £5 a month is £60 a year.
Discounts for students
Always ask if there is a student discount available when shopping. You can often use your student card to get these, or student e-mail address. You can also apply for a TOTUM (formerly NUS) card. And check out UNiDAYS for discounts.
Food and groceries
Discount supermarkets will be cheaper. Plan your meals to avoid waste and don't go shopping hungry! There are a loads of recipe apps available to help you cook with what you have in your cupboard already. If you have a freezer, use it. Making a big portion and freezing it into smaller portions can be cheaper.   
There are lots of cheap recipe web resources. Cooking on a Bootstrap and BBC Good Food Budget Recipes are two good ones.
Travel and trips away  
The Young Scot card gives free bus travel in Scotland to anyone aged under 22.
Plan your travel well in advance to get the best deal. Use websites like Kayak or Trivago to compare prices and look at staying in a hostel or Airbnb rather than hotels.  
Spectrum.Life for mental health
A game-changing mental health and wellbeing portal. Spectrum.Life. Register now to the Spectrum.Life platform and mobile app.
Getting into financial difficulty? 
The SRUC funding pages list sources of possible financial help, but please do get in touch if you have concerns over managing your money. If you would like to talk to someone, please visit the key contacts page on Moodle.
As always, if you would like our help or support with health and wellbeing get in touch.