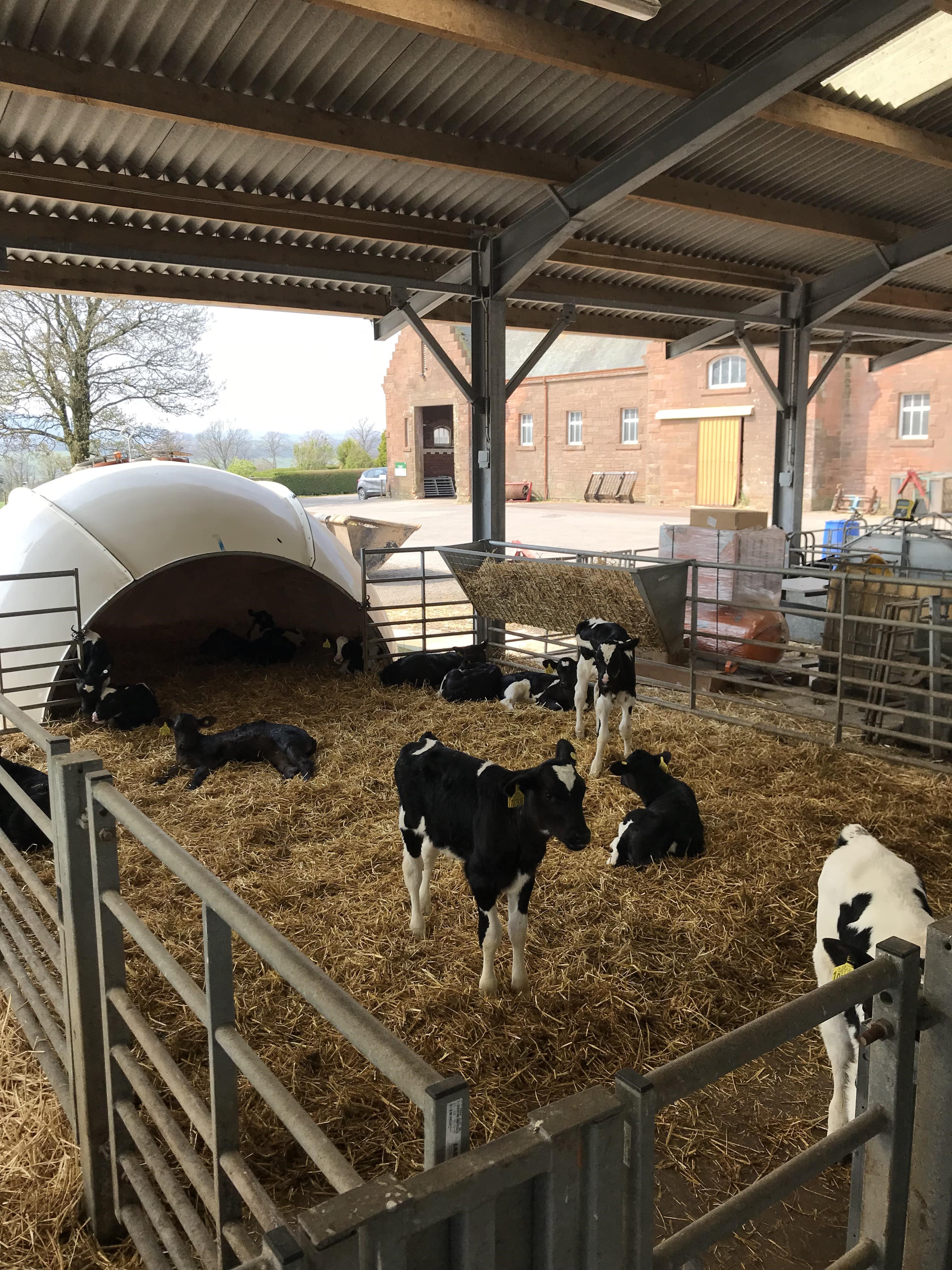 Housing calves
SRUC's dedicated calf research facility is based within SRUC's Dairy Research and Innovation Centre, Crichton Royal Farm, Dumfries. The facility consists of individual hutch housing for neonatal animals in their first days of life and group pens with 'igloo' shelters for calves up to weaning.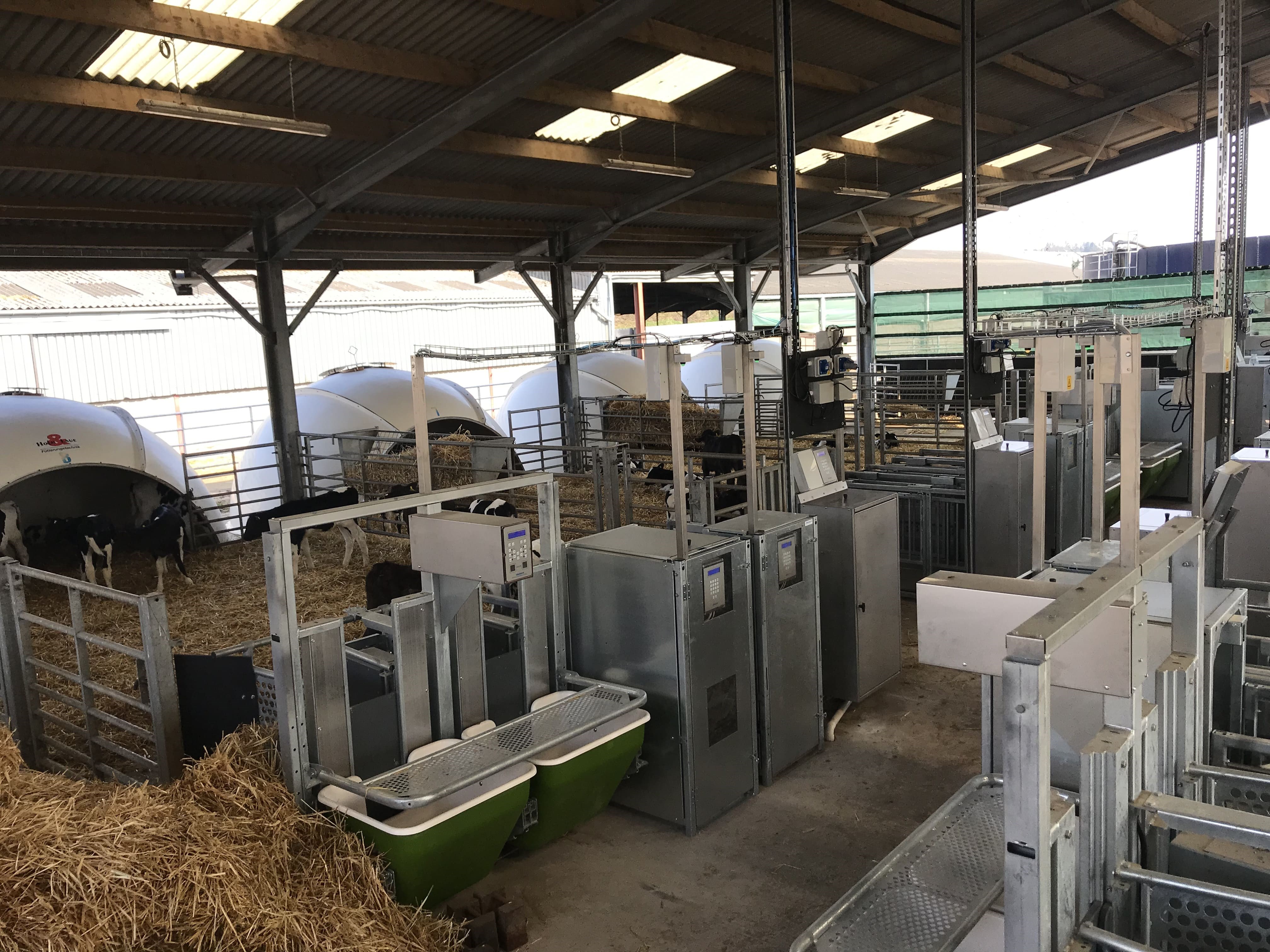 Bespoke equipment
Agri-EPI Centre has recently invested in bespoke equipment at the facility, allowing for continuous assessment of individual calf growth, intake and behaviour.
This state-of-the-art facility provides an excellent platform to conduct high quality research in calves.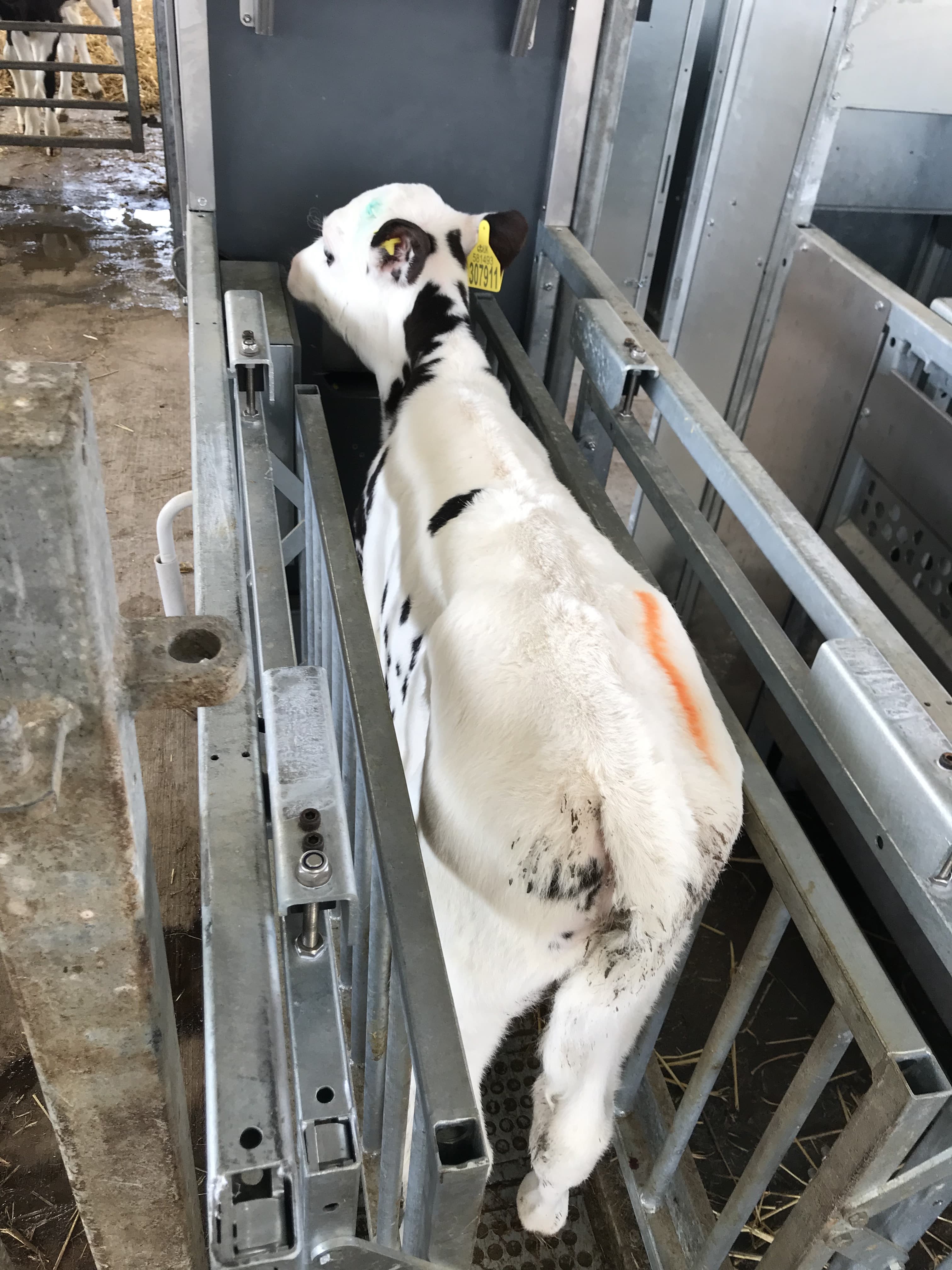 New equipment uses
With the new equipment, we have capacity for individual calf level recording of:
Milk intake
Water intake
Animal weights
Concentrate intake
Forage intake
Related Content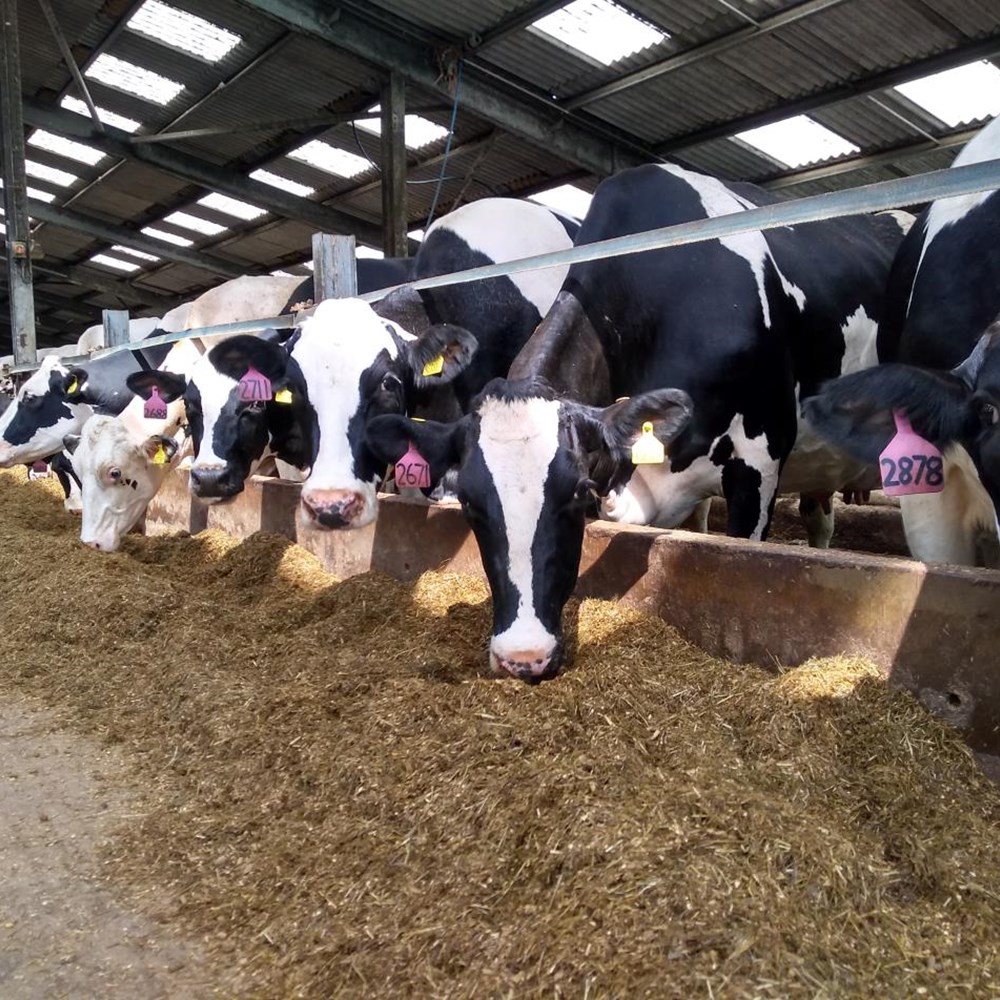 Dairy Research Centre
The Dairy Research Centre aims to develop, implement and provide information from sustainable breeding and management systems for dairy cows.
Find out more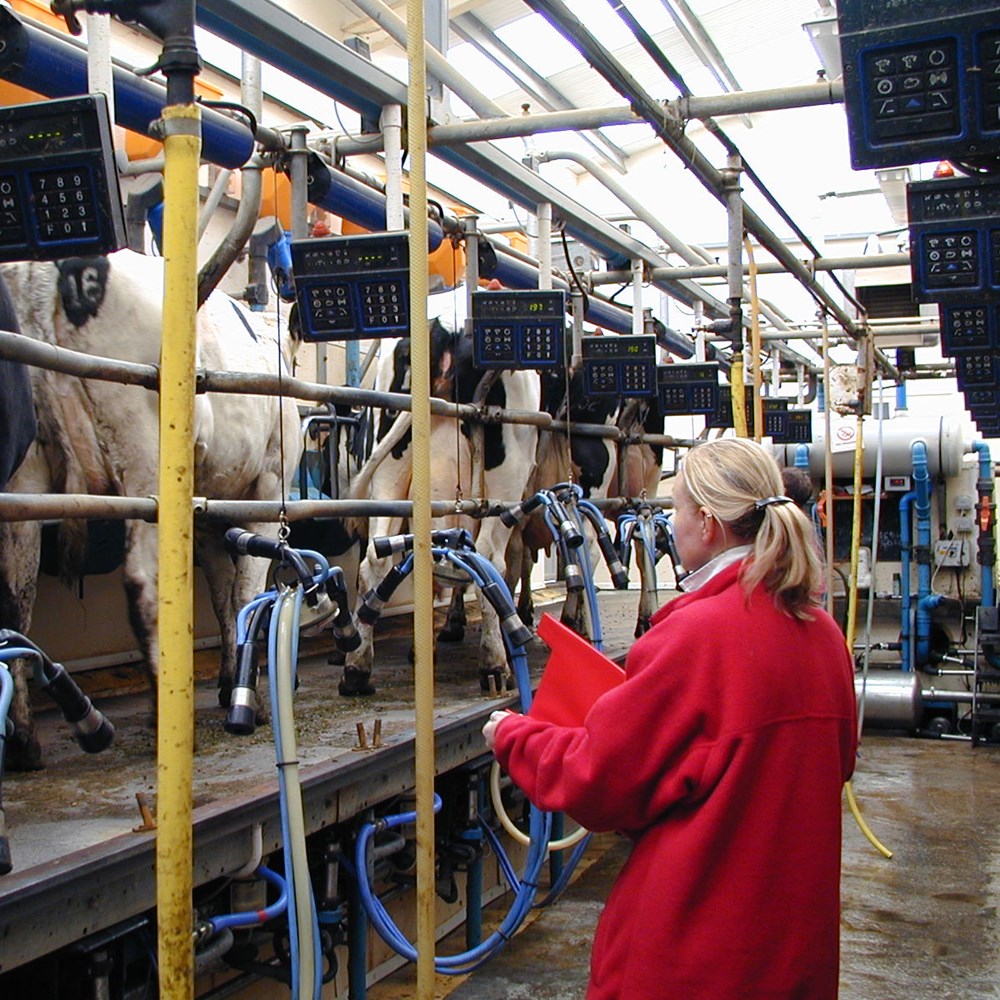 Dairy Research Centre projects
Find out about the latest Dairy Research Centre projects, from feeding to environmental studies.
Learn more