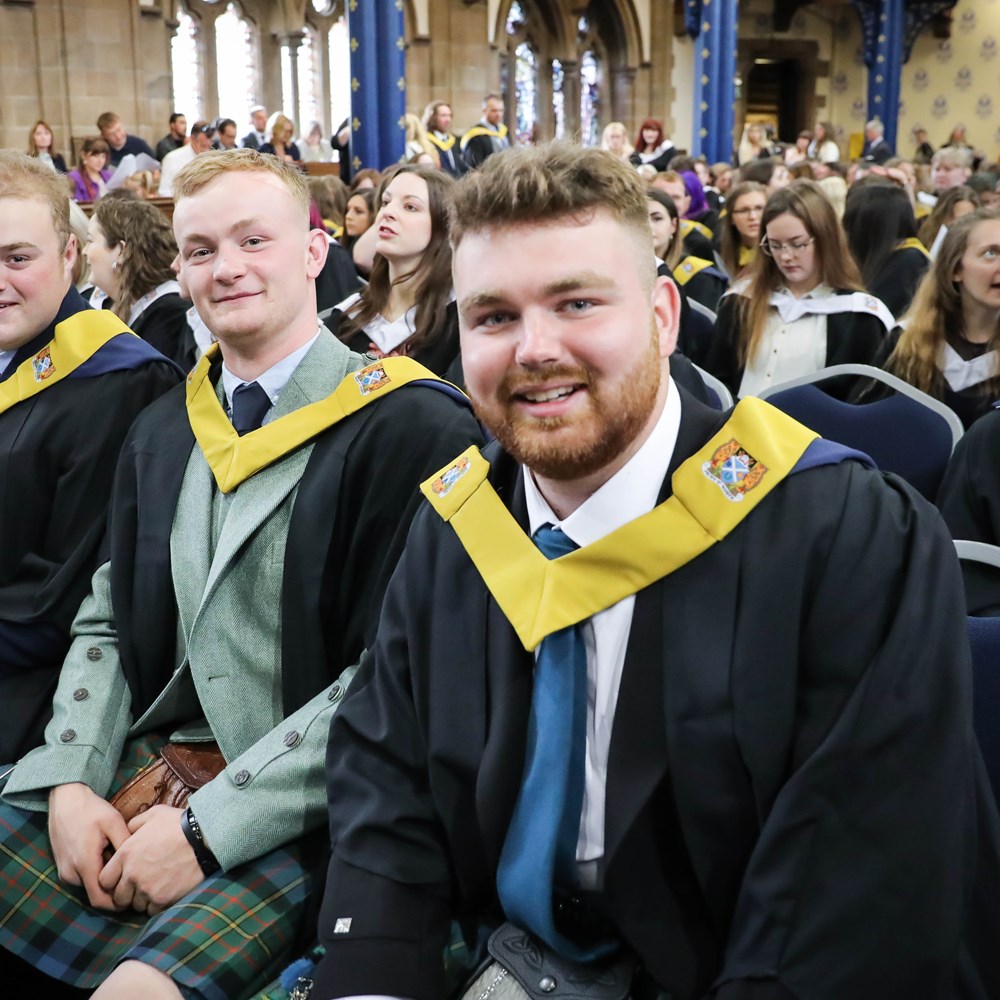 Graduation Day is a momentous occasion for our students, and we are delighted to confirm we are back to holding in-person graduations this year, with ceremonies planned for 29 August 2022. 
As well as graduating HN and Degree students, we will be celebrating the success of PhD students who have been awarded their PhD since last August. 
We will also be holding local celebration events at, or near, each of our campuses for students who graduated in 2020 and 2021, so they can come together in a familiar setting to celebrate their achievements. More information on these events will follow soon.
Can we help?
If you have any questions about your graduation, please contact graduation@sruc.ac.uk.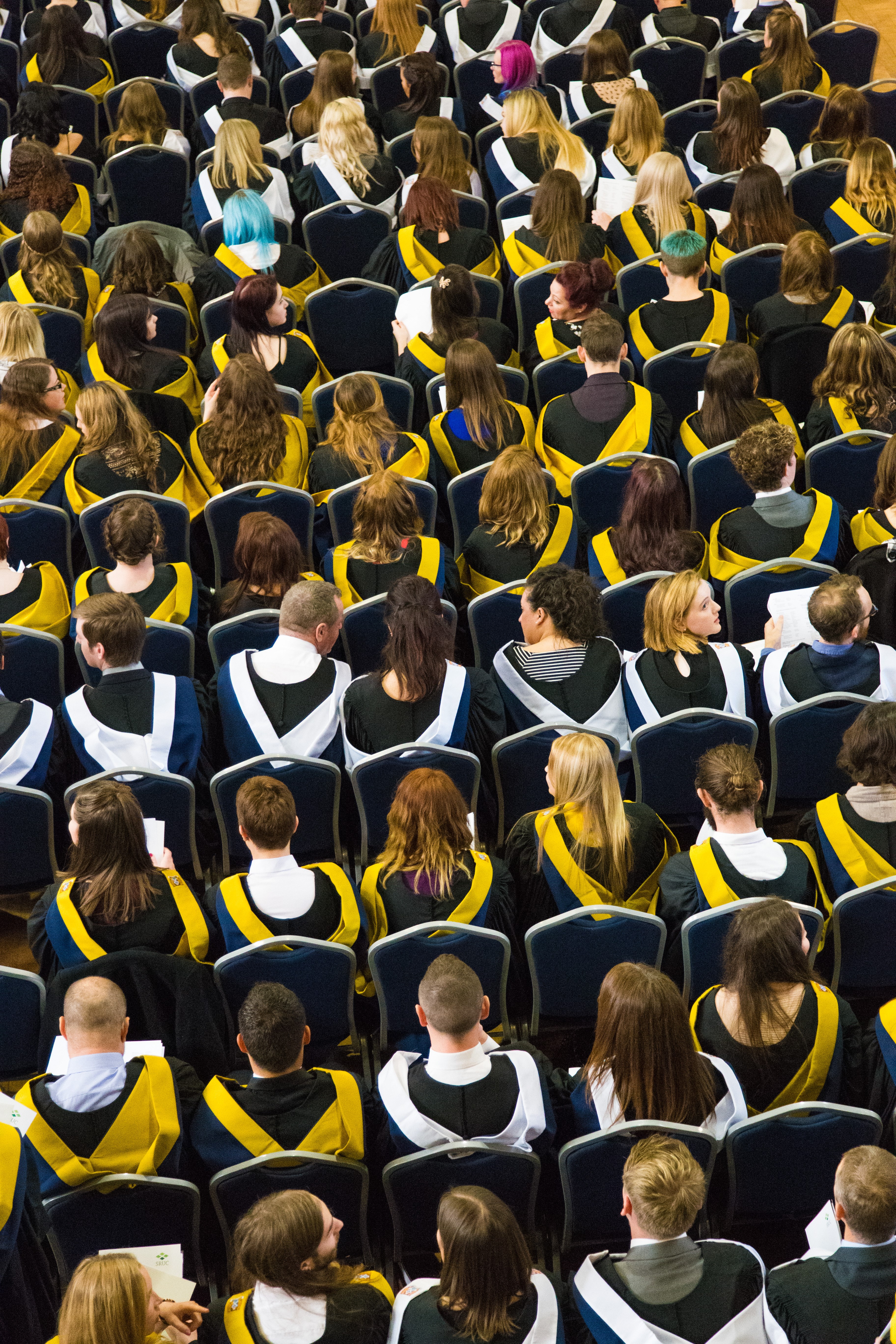 Graduation timetable
There will be two graduation ceremonies on 29 August 2022 in The Bute Hall, Main Building, University of Glasgow. You can download the campus map highlighting the main buildings.
HN Graduation Ceremony
8:30am – registration opens
10:30am – graduands to be seated
11am – ceremony begins
12:30pm – ceremony ends
PG/Degree Graduation Ceremony
12 noon – registration opens 
2:30pm – graduands to be seated 
3pm – ceremony begins 
4:30pm – ceremony ends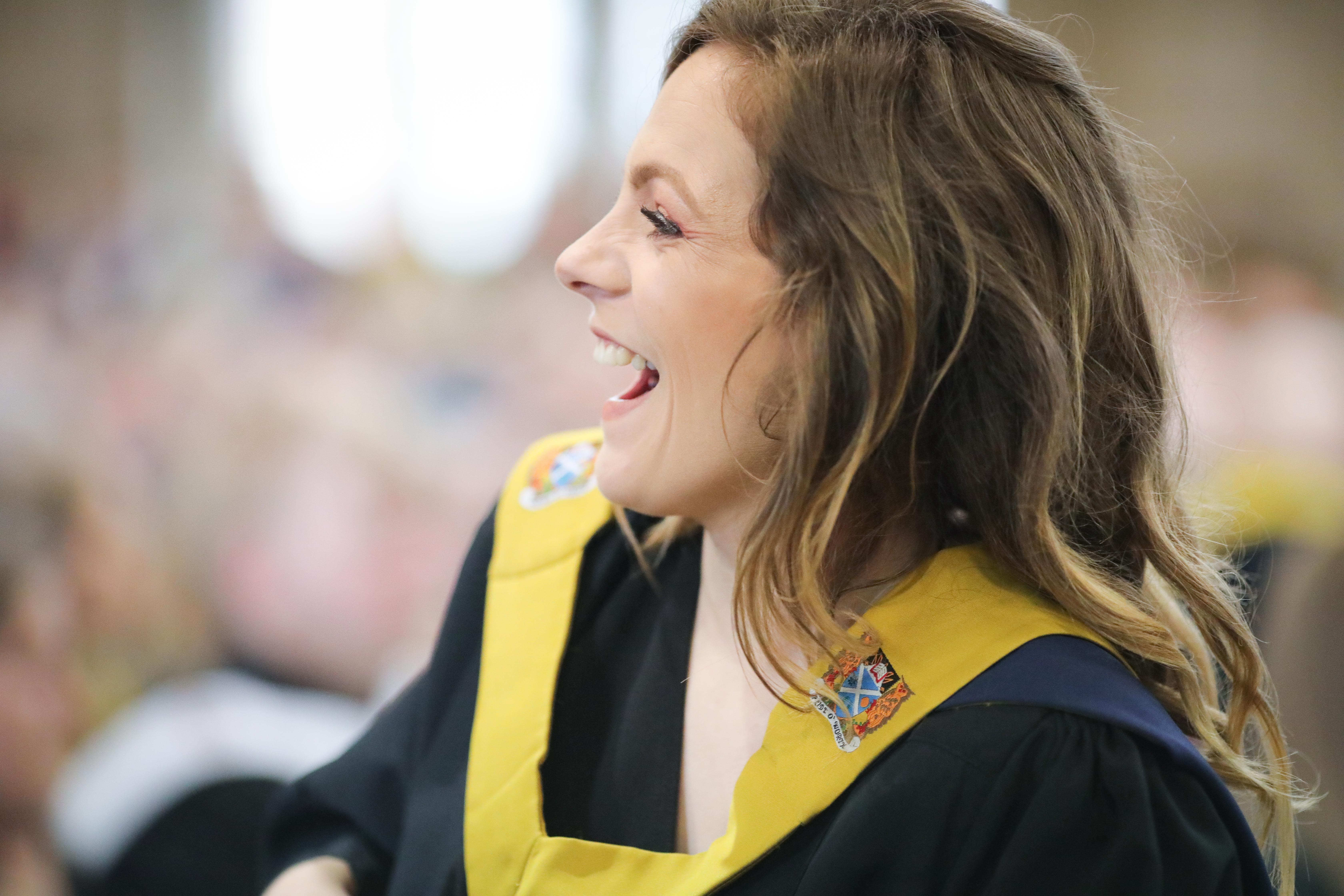 Preparing for graduation 
Eligibility to graduate will depend on successful completion of your programme of study and there being no outstanding monies owed to SRUC, including tuition fees, accommodation debt (where applicable) or library fines, and that all library books and loan laptops have been returned. 
Gown hire
All graduating students must hire a gown and hood at a cost of £28. Orders cannot be guaranteed unless received 21 days before the Ceremony. Gowns will be available for collection on the day in Hunter Hall, Main Building, University of Glasgow. 
Please follow these steps to select the correct gown:
Log on to the Ede & Ravenscroft website
Select SRUC (Scotland's Rural College) in the dropdown and press continue
Select Event Details – Glasgow University 29 August 2022 and press continue
Close the pop-up window about hat size measurement if one appears – you will not need a hat
Pick your Level of Award (HNC/HND, Bachelor/Honour Degrees or Masters Degrees), then specify the name of the award
SQA HNC/HND and General and Honours Degrees are awarded by one of our two partner Universities (Edinburgh or Glasgow). Use this table to select the correct awarding University for your programme
Select your gender, height and chest size and continue through to the ordering process as instructed on the page. You will not need the hat
Your gown and hood will be delivered to Glasgow for you to pick up on the day
Financial support for gown hire 
SRUCSA, our Students' Association, has partnered with SRUC to provide financial support to anyone struggling to pay the £28 fee for gown hire. You can complete the graduation financial support form and SRUCSA will transfer the fee directly into your bank account if you are eligible and funding is available. 
Dress code 
The dress code is formal, with dark trousers and jacket, skirt or suit with white shirt or blouse, white or dark dress and dark shoes or boots. If you want you can wear national dress (for example a kilt).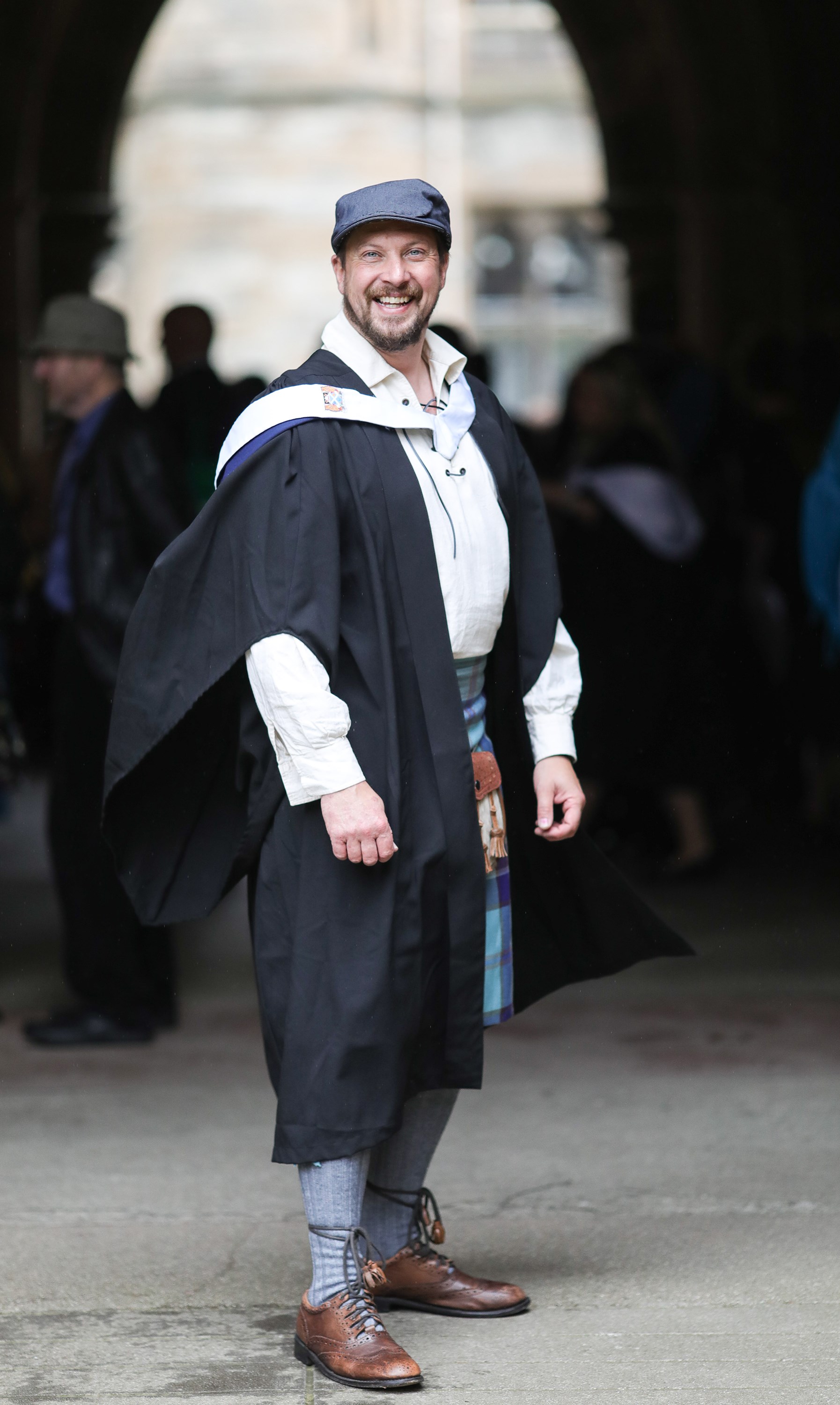 More information
Transport
Transport will be available to and from Bute Hall, University of Glasgow, and your campus. As part of the online process, you will have the option to say whether you want to use the campus courtesy bus. If you select yes, the Faculty Office will contact you with more information about timings.  
Additional tickets
Students do not require a ticket. We offer two complimentary tickets for guests, which should be collected at the registration desk on arrival. You will be able to request additional tickets (depending on availability) at the cost of £10 per person as part of the online signup process. 
Photography
Tempest Photography will be at the University of Glasgow, with an overview of their products and prices available on their website. Photos will be taken on a first come, first served basis, so if you're having photos done before your ceremony, please allow plenty of time. 
Graduation Brochure keepsake
All students have been given the opportunity to have their names published in the Graduation Brochure, which they will receive on Graduation Day. Additional copies of the brochure for family and friends can be requested by contacting communications@sruc.ac.uk. 
Find out about our alumni community
Our graduands become alumni and join an amazing network of former SRUC students. You can update your contact details and communications preferences to continue your relationship with SRUC long after your last graduation toast.