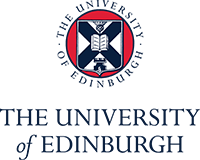 The course recognises that food security isn't only a matter of food policy and production issues, but also of other elements, like land tenure, immigration, demographics, diet and nutrition, technology, natural resources and climate change.
SRUC, along with The University of Edinburgh, have good working relationships with international organisations operating at the cutting edge of food security issues, like the Food and Agriculture Organization (FAO), World Food Programme (WFP) and the International Federation of Red Cross/Crescent.
By the end of the course you'll be able to critically evaluate and assess the main theories, principles and concepts related to the agronomic, environmental, economic, nutritional, and socio-political factors that influence food security.
You'll also understand how to apply practical food security and nutrition methods to scientific information, and use critical analysis skills to review complex issues relating to food security and nutrition.
This programme is delivered part-time through online learning, over a period of three to six years, depending on the method of study.
Virtual Experience
Take a look around the SRUC Virtual Experience for lots of great student videos and examples of what it's like to study our courses, along with campus and facility tours.
SRUC holds open days regularly. Visit our listings page for details of our up-coming events.