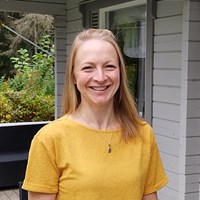 Hi I'm
Dr Jayne Glass
Position: Land Use Policy Researcher
Location: Edinburgh Campus
Expertise:
I am a social scientist with expertise in rural policy, environmental governance and Scottish land reform. I have undertaken a range of theoretical and applied research and consultancy projects and frequently work with land managers, community representatives and other stakeholders.
My research focuses on land reform, land ownership and land use policy, as well as community and stakeholder engagement, social learning and deliberative processes. I am also interested in community resilience and capacity building, and sustainable rural development.
Areas of expertise and interests
I'm currently working on
developing the evidence base to inform policy related to Scotland's rural and island economies
shaping sustainable, inclusive and just rural and island communities
increasing understanding of the role of land ownership and land reform in achieving net zero and reversing biodiversity decline in Scotland
understanding the impacts of land-based public funding mechanisms on land values and other outcomes
rural poverty and social exclusion and the opportunities for young people living in rural areas
My professional highlights
Guest Researcher for the Natural Resources and Sustainable Development programme at Uppsala University in Sweden
Honorary Lecturer in the School of Geosciences, University of Edinburgh
Additional links
Find out more about our research services