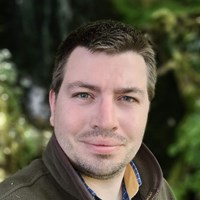 Hi I'm
Ben Law
Position: Senior Consultant
Location: Highlands and Islands
Expertise:

Forestry and Estate Management
Climate, Environment and Wildlife
Natural Economy
I am the Senior Forestry Consultant and Woodlands Team Leader for SAC Consulting, based out of the Black Isle near Inverness.
Following my graduation from the University of Aberdeen with a BSc(Hons) Degree in Forestry, I have built a wealth of practical experience within the Forestry sector delivering professional management to a diverse portfolio of clients from across the private sector including farms, sporting estates, private investors and trust funds.
Joining SAC Consulting in 2020, my broad experience base has enabled me to further develop the Woodland Team's service offering for our wide range of clients across Scotland.
My role at SAC Consulting includes all aspects of modern forestry management, such as woodland creation, timber harvesting and sales, restocking, forest maintenance, grant applications, carbon credit sales and specialist surveys. I provide impartial and independent advice to our clients and to the wider industry via the Farm Advisory Service.
My passion is delivering integrated forestry for rural businesses and identifying for clients where forestry can really work for their individual needs. I enjoy supporting clients in building business resilience, diversifying their income, and delivering sustainability improvements to their operations.
Areas of expertise and interests
Forestry and Estate Management
Climate, Environment and Wildlife
Natural Economy
Find out more about our consulting services