Our people
Get to know our trusted team of experts and profit from their experience.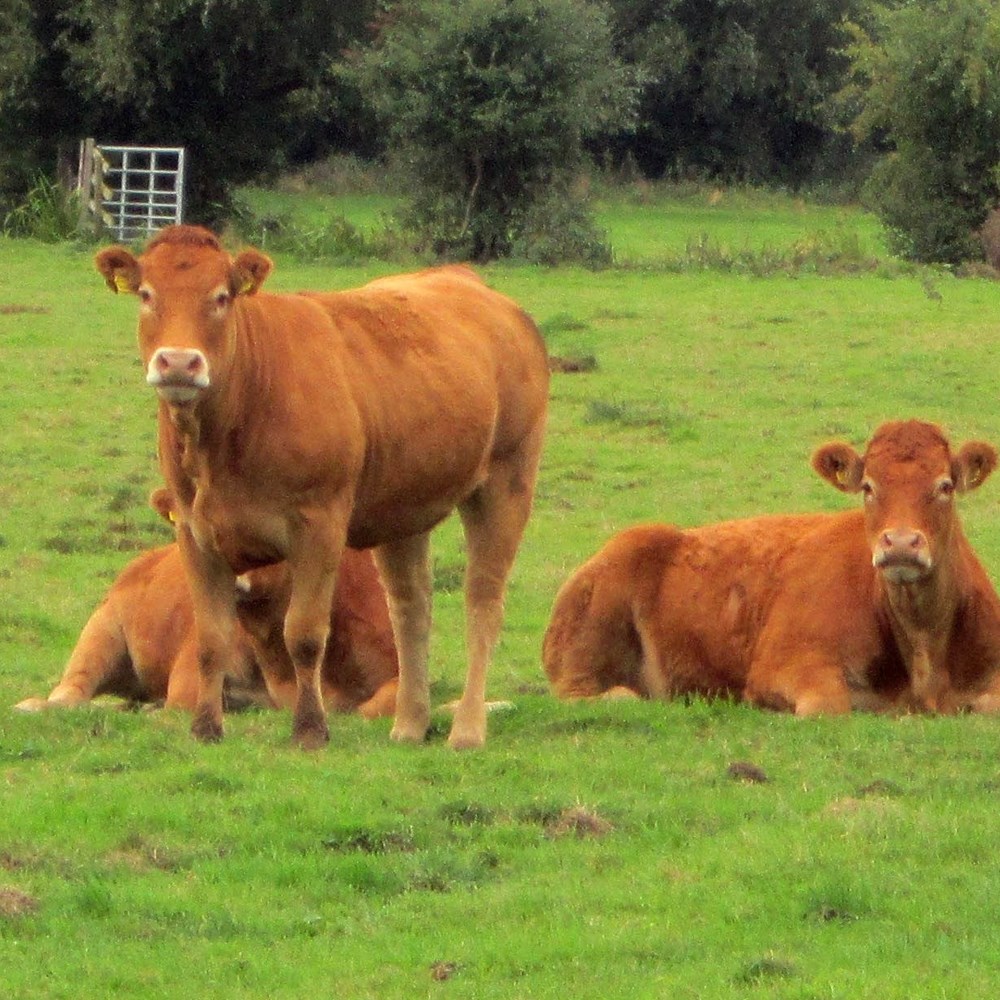 George Caldow BVM&S, MSc, Cert. CHP, Dip ECBHM, MRCVS, FRAgS - Head of SRUC Veterinary Services
Veterinary Centre Manager
Head of SRUC Veterinary Services, prior to that he was Veterinary Centre Manager at DSC St Boswell's and Veterinary Manager of Health Schemes. George qualified in 1980 and worked in general practice. He was Veterinary officer for MLC from 1984 to 1987 then joined SAC as Veterinary Investigation Officer SAC in 1987. Member of the UK Cattle Expert Group advising on national surveillance for endemic and emerging cattle diseases. Manager of the Premium Cattle Health Scheme (PCHS). PCHS disease consultant for Johne's disease and BVDV. Original member of CHeCS technical group. First author on Defra review of the Surveillance of Johne's disease 2001. Author of discussion document for the eradication of BVDV in Scotland. Member of Scottish Government's BVD eradication steering group.Author of Scottish Government's on-line BVD training module for vets. Manager of SAC's on-line Animal Health planning system for sheep and beef cattle. Led the design and development of the on-line software to support Scottish Government's health planning initiative. Planning and delivering CPD courses for vets.
---
David Wilson MA BVMS DSHP MRCVS -
Veterinary Centre Manager
Veterinary Centre Manager at the Disease Surveillance Centre and Livestock Health Schemes Hub, St Boswell's. Dave is the veterinary lead for the Premium Sheep and Goat Health Scheme and part of the Premium Cattle Health Scheme veterinary team. Having graduated from the Universities of Oxford and Glasgow, David worked for over 20 years in mainly farm animal practice in the Borders, Lothians and Northumberland, including 10 years as a lecturer in the Edinburgh University Vet School Farm Animal Practice, becoming Chair of the Farm Animal Exam Board. He is a RCVS Diplomate and Recognised Specialist in Sheep Health and Production.
---
Heather Stevenson BVMS, CertSHP, MRCVS
Veterinary Investigation Officer
Heather qualified from Glasgow Veterinary School in 1993.  She then worked in mixed practice in Ayrshire, New Zealand and Cumbria.  In 2005 she joined SAC Veterinary Services as a Veterinary Investigation Officer at Dumfries Disease Surveillance Centre.  She has an interest in sheep medicine and holds the RCVS Certificate in Sheep Health and Production.
---
Jennifer Thacker
Higher Laboratory Scientist SRUC Veterinary Services
Jennifer graduated from the University of St. Andrews in 1998 with a degree in Environmental Biology and in 1999 went on to complete an MSc in Environmental Microbiology at the University of Aberdeen.
In 2003, she was awarded a PhD in Plant Molecular Biology at the University of Edinburgh. The focus of her research was to investigate phosphate signalling pathways and to determine the expression profiles of phosphate starvation response genes in the model plant, Arabidopsis thaliana. During this time, she gained experience in many molecular biology techniques, including DNA and RNA extraction methods, PCR, RT-PCR, quantitative real-time PCR, cloning, gene construct creation, plant transformation and bioinformatics.
In January 2004, Jennifer joined the SAC Veterinary Services as a Higher Laboratory Scientist. She is responsible for the management of the SRUC Veterinary Services Molecular Biology laboratory, which specialises in pathogen detection and scrapie genotyping using PCR- based techniques.