Food and farming experts assemble to discuss climate change (1)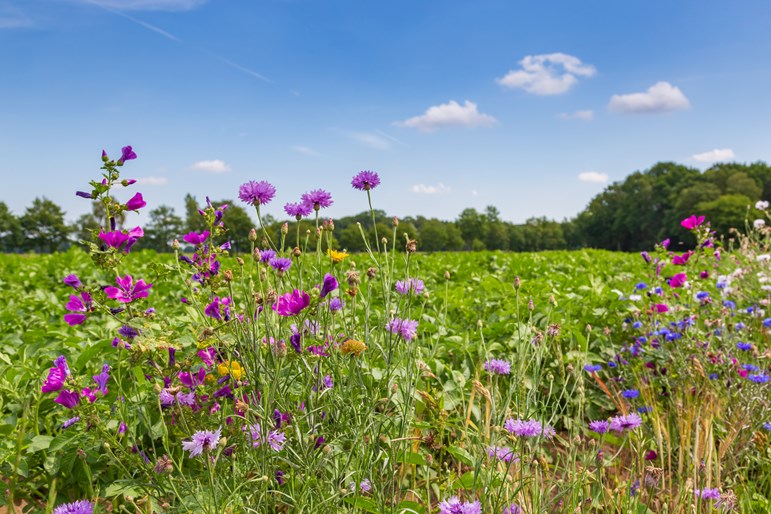 Food, biodiversity and farming experts from SRUC are to give their views on how the country can tackle climate change.
An online event hosted by SRUC and Scotland's Climate Assembly will examine the recommendations of the Assembly's report which relate to future agricultural policy, land use, biodiversity and the food system and how they might be implemented – when and by whom – following COP26.
Scotland's Climate Assembly will kick off the event on 17 November with an introduction to the report, which sets out 81 recommendations for climate change action.
This will be followed by responses from three SRUC experts:
Professor Davy McCracken will focus on the Assembly Goals and Recommendations to encourage land and soil management practices that support climate objectives, including peatland restoration and woodland planting.
Professor Mads Fischer-Møller will focus on the Assembly Recommendations to empower and incentivise consumers to make low-carbon food choices, and normalise lower carbon diets using public provision.
Steven Thomson will focus on the Assembly Recommendations to reimagine farmer support through a climate lens.
Stakeholders and members of the public will then be invited to join the discussion about the future for these sectors in the light of recommendations and pledges made at COP26.
Professor Wayne Powell, SRUC Principal and Chief Executive, will open and close the event.
He said: "COP26 has brought the major challenges facing the world into sharp focus. The research at SRUC is playing a major role in tackling these challenges, including the climate crisis and how to feed a growing global population. We are pleased to work with Scotland's Climate Assembly for this event, which will examine the pledges made at COP26 and how they might be delivered."   
Susie Townend, Head of Secretariat at Scotland's Climate Assembly, said:
"Our members' recommendations can be the foundation for Scotland to show genuine global leadership in transforming our land use, agricultural policy, and food system to tackle the climate emergency. 
"It's clear from the early interest being shown in the event that its themes of land and diet resonate deeply with people and organisations across Scotland, and this will be a valuable opportunity to discuss constructive and innovative ways to take Assembly members' recommendations forward."
Shaping the future for agriculture, land and the food system in Scotland takes place from 1-3pm on Wednesday 17 November. Book a free place via Eventbrite. 
Posted by SRUC on 09/11/2021